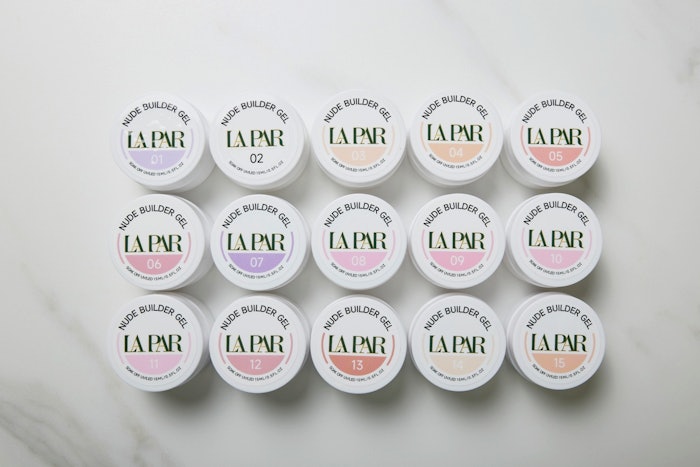 Courtesy of La Par
Hard gel is a versatile product used for nail enhancements, ranging from natural nail overlays to fills to full sets with forms or tips. The collection includes all of the brand's latest Nude Builder Gels. 
A self-leveling and Big 7-Free line, this builder gel is composed of high-quality resins that prevent cracking or chipping and offers a safe and hypoallergenic experience for clients. 
The collection features the following 15 shades and a clear gel in a 15 ML container: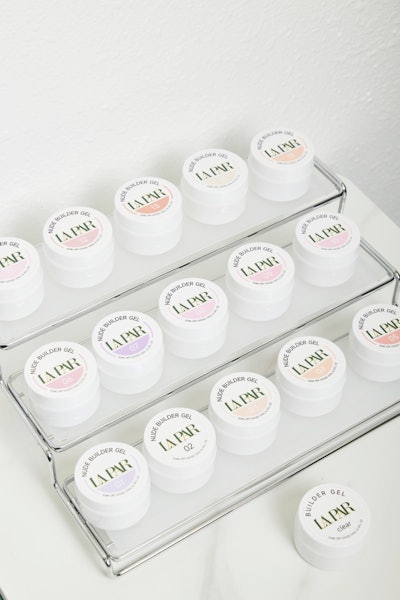 #1: Lavender 
#2: White 
#3: Natural Ivory 
#4: Natural 
#5: Natural Pink 
#6: Pink 
#7: Periwinkle 
#8: Cotton Candy 
#9: Quartz 
#10: Rose Water 
#11: Dusty Pink 
#12: Blush 
#13: Coral 
#14: Ivory 
#15: Peach 
The collection is now available on La Par's website.