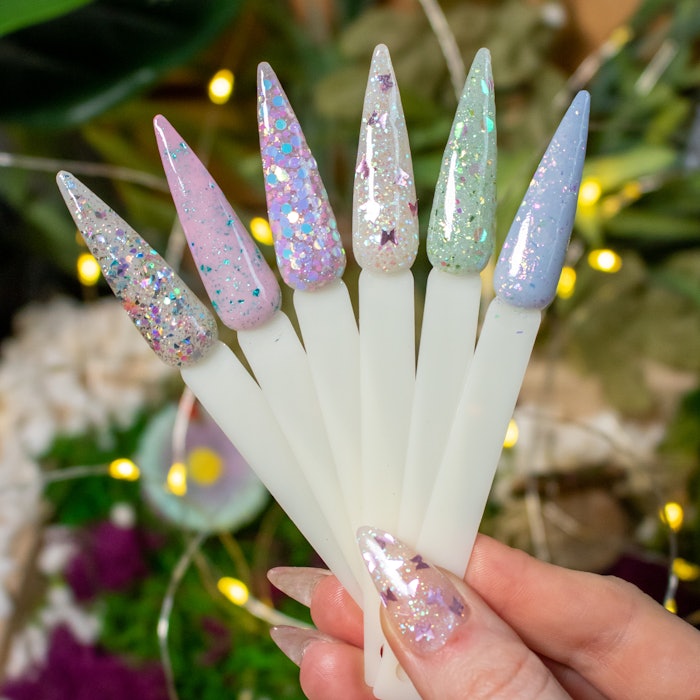 Courtesy of Revel Nail
Revel Nail has launched its Fairy Dust Collection just in time to bring on the magic of spring.
This collection features six matching dip powder and nail lacquer shades designed to add a bit of sparkle!
These shades feature flakes and iridescent glitters of varying sizes. 
Shades in the collection include: 
Myth: a muted pink with turquoise flakes
Lore: a green shade full of reflective glitters that changes to blue in the sun
Flutter:

 a clear iridescent base with pink butterflies and iridescent glitter

Pixie: a pink shimmer with various sized iridescent cotton candy glitters
Faerie: a milky blue purple shade filled with iridescent flakes 
Whimsy: a clear base with various shapes and sizes of holographic glitter