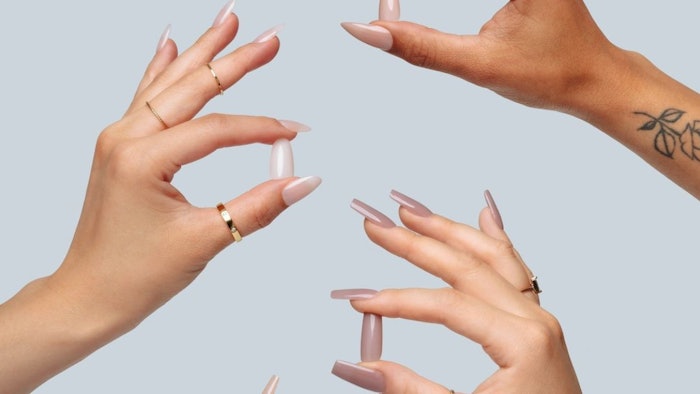 Courtesy of Aprés Nail
Aprés Nail will be a sponsor and exhibitor at the Nailpro Nail Show.
During the event, attendees will have the opportunity to see and buy products like the Aprés Neutrals Gel-X tips. These tips are offered in shades from peach to mauve, designed to mimic the natural color of the nail bed.
One box includes 150 pieces of Gel-X tips in 11 sizes, including 00. All Aprés Neutral Gel-X tips are molded from a soft gel formula and are infused with pigmented gel. 
What else can you look forward to checking out at the Nailpro Show? Aprés Nail also has a salon quality lamp, without the premium salon prices—the Beta LED Lamp. The Beta LED Lamp is offered in an acetone resistant shell of black, white or nude. It is also equipped with three different timer settings, a removable magnetic base and a USB port.
Additional features include:
Full coverage for five-finger curing
A preset timer with a button-lock function of 10, 30 or 60 seconds with a gradual power upswing at 60 seconds to reduce heat spikes
36 wattage—powerful enough to cure most LED gels in 30 seconds
A pedicure-friendly, magnetic removable base plate
A one-year warranty
Register for the Nailpro Nail Show now to see these products in person.
Or do you want to upgrade your show experience? Register for the Master Challenge and take a chance by competing in any of our four live competitions. Nailpro will be providing products for competitors from sponsors like Aprés Nail and will not be revealing which products they are until the competitions begin.