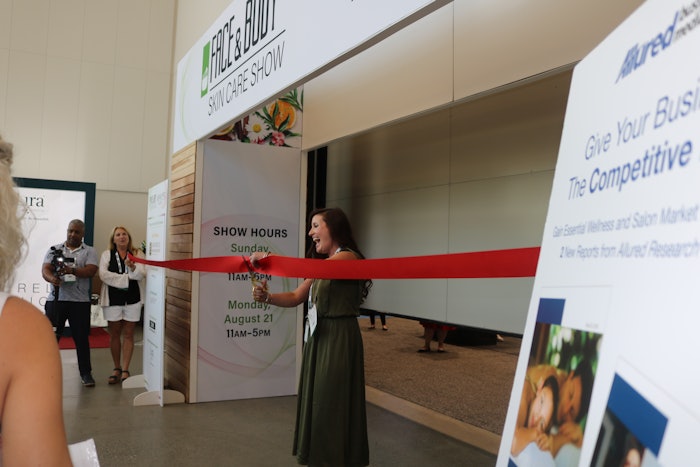 The Nailpro Nail Show took place in Sacramento, CA at the SAFE Credit Union Convention Center Aug. 20-21, 2023. 
Nail professionals and nail enthusiasts alike attended the event to build their business (from opening a nail salon to managing your clientele and marketing yourself), improve on the foundation of their skills, stock up on products and discover new techniques that their clients will love. 
If you weren't able to attend this year, here's what you missed! 
Education 
Attendees had plenty of options to grow their knowledge at the Nailpro Nail Show with both paid and free education options.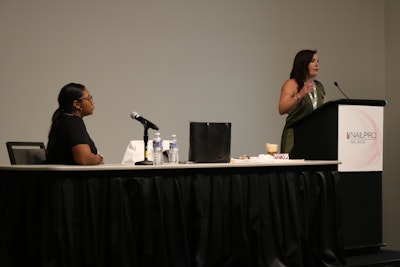 For attendees that chose to pay for Advanced Education classes, they could learn about proper foot care, perfecting nail overlays, tips for creating easy floral nail art that clients will love all-year round and more. 
For those that were unable to attend the Advanced Education classes, the Product Knowledge classes provided plenty of opportunities for attendees to learn more about the nail industry with tips for setting salon prices, how to help clients with toenail-related issues, how to properly nail prep and more. 
If attendees made it through the entire class, they were also eligible for CE credits! 
Products 
The show floor was popping with nail brands showcasing both new and classic products, so attendees could restock on an old favorite or find something new to add to their salon kit! 
Dreamtime Creations showcased their gorgeous line of rhinestones, beads and gems as well as their Tino Vo nail products, such as chrome, 3D art gel, nail glues and more. 
The GelBottle debuted their color of the month — Matcha Latte — and a new Glazed Top Coat to make a stunning iced matcha latte manicure. 
La Par brought so many products for clients to choose from, including their Liquid Chrome, Fall Glazed, Nude and Unicorn Collections. 
For clients looking to up their pedicure game, Belava showed off their gorgeous sparkly pedicure bowls and Footlogix brought their Pedicure in a Box to the show floor! 
These were just a few of the many brands available for clients to visit during their time at the Nailpro Nail Show. 
Nailpro Master Challenge 
Whether you were watching for the show floor or deciding to compete, the Nailpro Master Challenge brought plenty of excitement to the Nailpro Nail Show.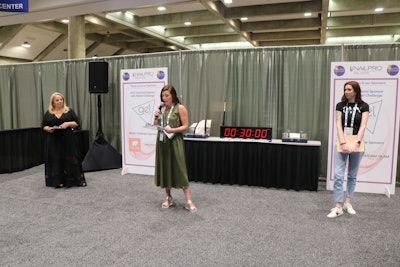 With four competitions in Handpainted Nail Art, Fancy French, Tip and Overlay and Nature-Inspired Gel Design, competitors had plenty of opportunities to showcase their skills.
Sponsors The GelBottle, Ella + Mila and Madam Glam provided products for the competition, giving competitors gorgeous colors and tools to work with to create their award-winning art. 
To learn more about the Nailpro Master Challenge, you can read our recap of this year's competitions. 
With so much to be excited about at this year's Nailpro Nail Show, you want to make sure you are in attendance next year, so you don't miss out!