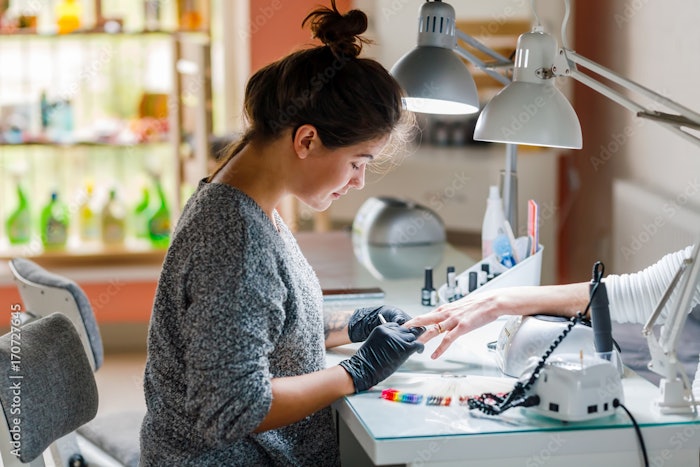 Are you looking to boost your business know-how to better succeed in the nail industry?
Put The Nailpro Nail Show on your radar for Aug. 20-21, 2023, in Sacramento, California, and attend an array of business education sure to help you make more money. Read below for a snapshot of the classes we will offer.
1. Implementing Clean Beauty Principles ($ Addl. Fee)
On Aug. 20, 2023, from 12-1 p.m., Jacquelyn Rodriguez from the Clean Beauty Biz Method will delve into the basics of clean beauty. She will talk about sustainable ingredient selection, label transparency, innovation, avoidance of harmful chemicals and nurturing sustainability. Attendees will leave the session with a deep understanding of clean beauty and actionable advice for their business.
2. Build Your Dream Career (FREE)
On Aug. 20, 2023, from 12:50-1:20 p.m., join Taylor Ford on the Skin Inc. LIVE Stage, as she helps inspire attendees to achieve their dream career. Learn how to properly represent yourself in your networking and career, get answers to common interview/resume questions, and learn how to have the confidence in yourself to land your dream job/opportunity.
3. Setting Boundaries Through Systems ($ Addl. Fee)
On Aug. 21, 2023, from 9-10 a.m., Hunter Donia will talk about how you can use your systems to automatically set better boundaries between you and your clientele. Knowing how and when to set boundaries in a professional setting is very important as a beauty pro and human being. It will cover how to get comfortable setting them in a professional manner, as well as how systems and automations can help hold a professional accountable to boundaries in their business. Attendees will learn how to confidently communicate changes, price increases and other boundaries to their clients without negative reactions. 
4. Pricing Strategies (FREE)
Do you struggle with pricing strategies? Then you must attend this class on Aug. 20, 2023, from 1-2:30 p.m. from Anastasiia Rozdobutko, as she will walk attendees through how to set prices so they can maximize profits over time. 
5. Marketing Methods ($ Addl. Fee)
On Aug. 21, 2023, from 3-4 p.m., Jamerie Michalek will walk attendees through a range of marketing methods. Attendees will learn how marketing has evolved and how to stay on the cutting edge of the latest techniques when it comes to effectively marketing your business to new and existing clients.
Come join us at the Nailpro Nail Show to attend these classes and many more to expand your business knowledge to make more money!