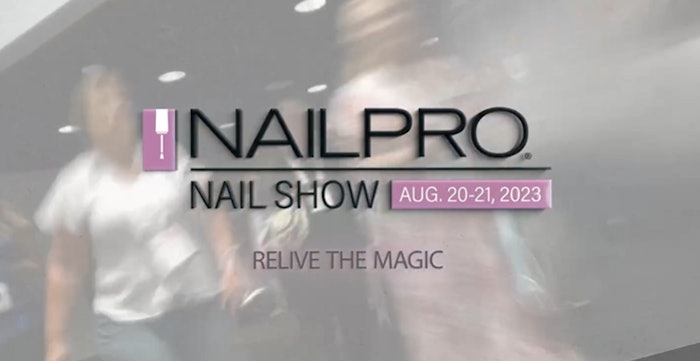 Mark your calendars! Nailpro is announcing the 2024 dates for the Nailpro Nail Show. 
Returning to the SAFE Credit Union Convention Center in Sacramento, California, the 2024 Nailpro Show will be held September 8-9, 2024. 
This year's show was packed with so much fun, excitement and, of course, nails! We can't wait to bring you so much more in the new year. You can watch a recap of the 2023 Nailpro Nail Show below to see what you missed out on if you weren't able to attend. 
Make sure you save the date for 2024 and follow our Instagram for the latest updates on next year's show. You can also subscribe to our newsletter to have the latest updates sent straight to your inbox!