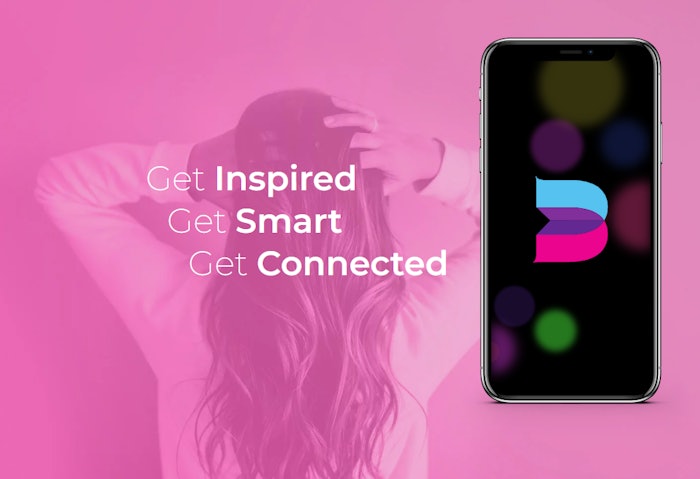 Retrieved from BeauticianList
BeauticianList's mission is to support the professional beauty industry by adhering to the highest quality of health and beauty standards. Created by a licensed nail technician, Dasha Minina, the platform empowers licensed beauty providers by offering a dedicated social platform uniting pro users with clients searching for their services. 
By creating a digital identity with BeauticianList, beauty pros can grow their clientele while accessing an unprecedented way to shop for professional-only products. Creating a profile is free and only requires an active license issued by the Board of Barbering and Cosmetology. 
BeauticianList is the first and only software capable of automated license verification and is the verification partner for the Nailpro Master Challenge 2022. Currently providing license verifications for some of the industry leaders in the nail and hair space, the platform offers a sense of community by bridging the gap between the professional and the consumer.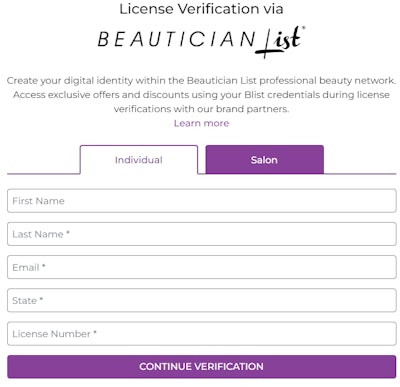 A BeauticianList profile allows the user to eliminate the need to reverify their identity and license data across the web. The log-in credentials are valid wherever a Verify by BeauticianList logo is present to bypass verification and create an account with the desired vendor and make a purchase instantly.
A free digital profile with BeauticianList comes with several benefits:
SHOP: Access professional-only products and unlock special pricing with our e-commerce partners.
GROW: Attract new clientele by choosing skill specialty, updating personal contact details and uploading photos of professional work.
LEARN: Gain access to exclusive gated access to industry news, tips, trends and other relevant information about beauty care and services, including information on proper procedures and state-specific board rules.
QUALIFY: Receive notifications of license expiration reminders – at a three-month and one-month expiration mark.