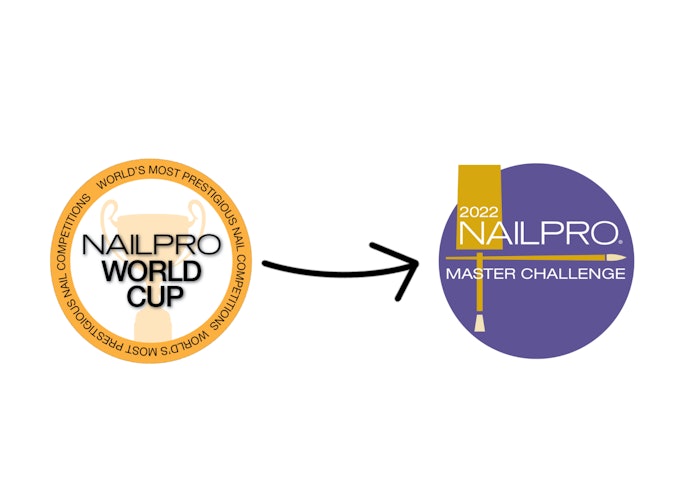 The Nailpro World Cup has been revamped into a brand-new concept: Meet the Nailpro Master Challenge.
The Nailpro Master Challenge is taking place Aug. 21-22, 2022 at the Nailpro Nail Show at the San Jose McEnery Convention Center in San Jose, California. We are excited to announce that registration is open! (There will be no on-site registrations for these competitions.)
The Master Challenge consists of four live competitions that will take place on the show floor during the Nailpro Nail Show. Nail professionals can register for the following competitions: Hand-Painted Nail Art, Gel Polish, Sculptured French Acrylics and Gel Design.
So, what is the difference between the World Cup and Master Challenge?
Master Challenge competitors will be provided all the products, tools and models needed to create their nail sets. Sponsors of the nail goodies include The GelBottle Inc.,

Aprés Nail

, Designed by Tony Ly, and Gehwol Foot Care.
The Master Challenge will not have competition tiers or themes. Nail pros who are competing will be given creative freedom to create any nail design, as long as it fits into that specific competition category.
The products and tools provided to the competitors will be in mystery kits and opened once the competition has begun. Participants will all receive identical bags to level the playing field. There will be no prior knowledge of the exact products so everyone will have to flex their on-the-spot creativity.