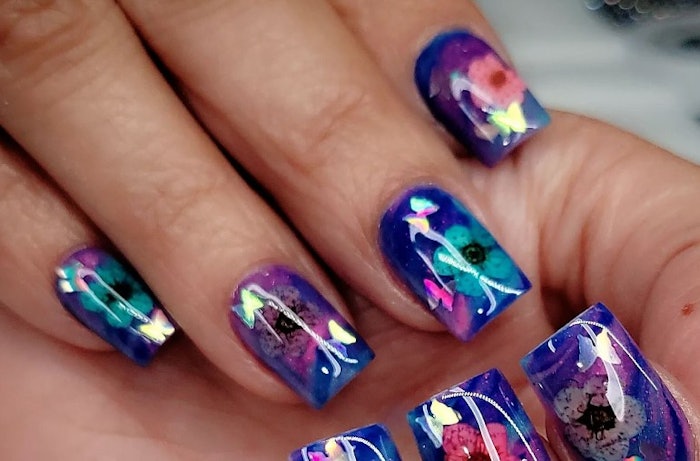 Courtesy of @tonysnail
Tony Ly, a nail tech with 20 years of experience and business owner since 2012, will be a featured Workshop speaker at the Nailpro
Nail Show 2022!
He has also taught nail classes since 2015, attended multiple tradeshows and has created unique designs and incorporates a variety of techniques daily.
Here are Tony's quick tips for shaping:
Lightly pinch the nail tip to get a nice curve or shape; ensure it is not flat.
Be conscientious with the liquid and powder ratio you will be using.
Practice proper shaping and molding the product on the tip, working quickly and evenly.
During his Workshop, you will learn this enhanced 3D encapsulation technique so you can add another service to your menu that your clients will enjoy and cover the following:
Shape the nail.
Clean up the cuticle.
Learn 3D encapsulation nail designs.
If you want to hear more tips from Tony and practice your skills, register for his Workshop, and attend the Nailpro Nail Show! If you want to challenge yourself further, consider testing your skills and competing in the Nailpro Master Challenge, four live competitions on the show floor: Hand-Painted Nail Art, Gel Polish, Gel Design and Sculptured French Acrylics.