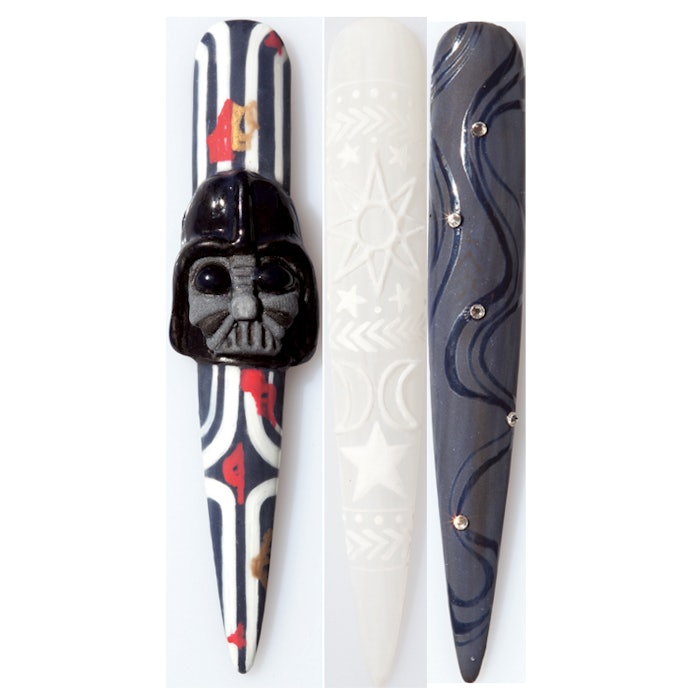 In honor of the latest Star Wars release, we encourage you to satisfy your client's fandom with some space-inspired nail art! Whether you are looking for a simple night sky-inspired shimmer or something more extreme (think 3-D or even lit up!) for die-hard fans, we have you covered. Here are our top 4 ideas for trendy space nails: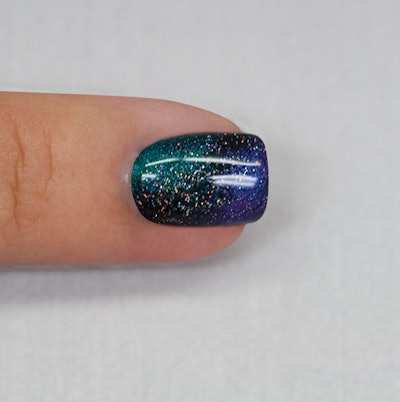 1. Starry Night Nails using China Glaze – click here for the full tutorial
Create a dark and stormy nail by starting with a basic black manicure and sponging shimmery, jewel-like purple and blue shades over top of it. This iridescent silver glitter from China Glaze seals the deal by making nails look subtly sparkly.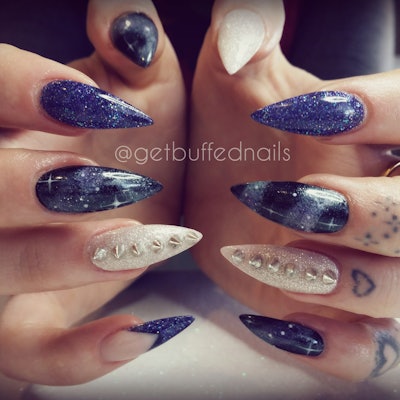 2. Edgy Galaxy Nails by Get Buffed Nails – click here for the full tutorial
Remix ordinary galaxy nails by pairing them with silver studs and a pointed shape. Sarah Elmaz of Get Buffed Nails explains how to carefully dab blue hues in a swirl pattern across nails, then tops it with Cuccio Colour Veneer Top Coat for design that lasts through space and time.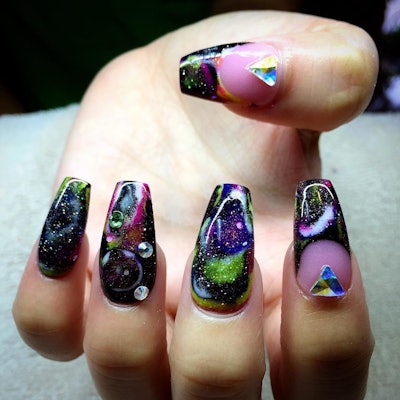 3. Light Up Galaxy Nails by @Tonysnail – click here for the full tutorial
Utilize the new LED light up lights for nails (available here from Skyline Beauty Supply) by embedding it in an out-of-this-world acrylic or gel manicure. There is no battery in the light; it only gets power when an NFC signal (like the one built into many newer smartphones) is put out.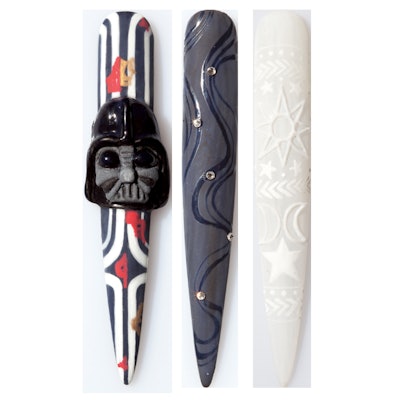 4. Sassy 3-D Nails by Lexi Martone
You can stretch your imagination light years beyond typical galaxy nail art with fashion's space-invading ideas. Case in point: Nail artist Lexi Martone's designs, one of which brandishes a 3-D sculpture of Darth Vader. Gear up on your sculpting skills just in time for the new movie release, and may the force be with you!
Images: China Glaze, Sarah Elmaz, Tony Ly, Armando Sanchez