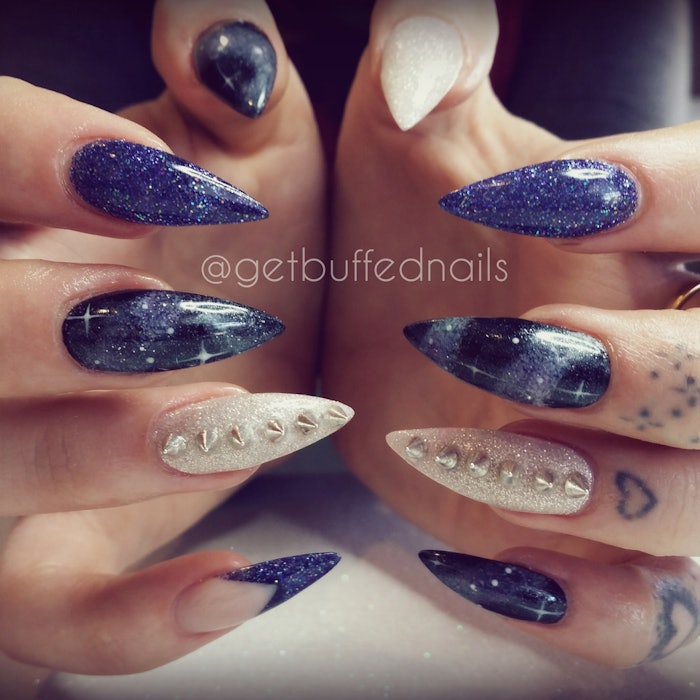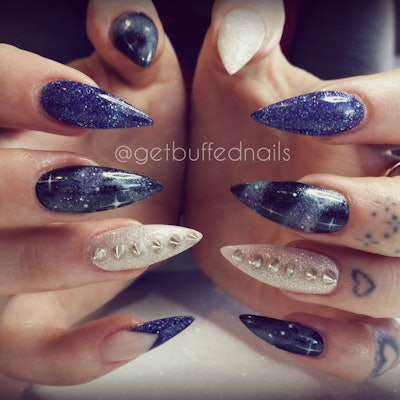 Sarah Elmaz of Get Buffed Nails has remixed the galaxy nail by pairing it with studs and a pointed shape. Try out the same look on your clients. Here's how to get her galaxy effect.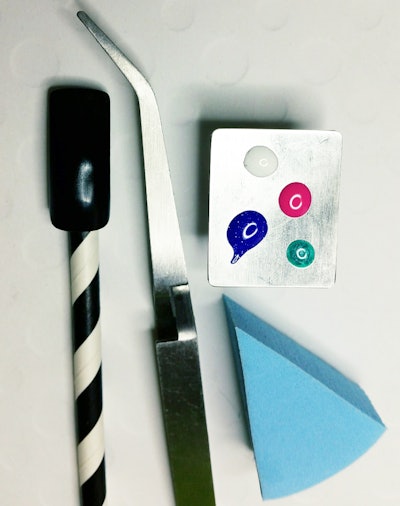 What you will need:
Makeup sponge
White polish and a few extra bright colors
Pinchers/tweezers
Dotting tool
Fine nail art brush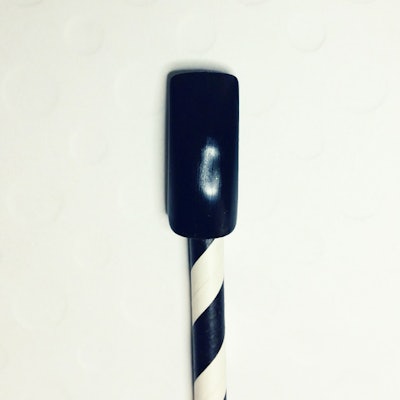 1. Start with a black base color. Remove the tacky layer if using gel. Allow to fully dry if regular polish.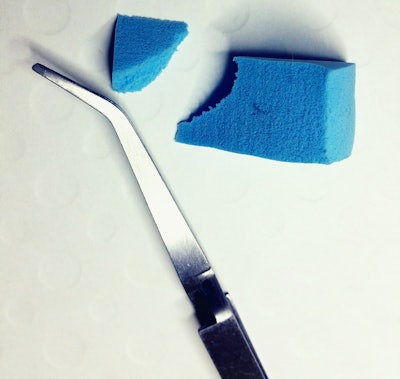 2. Rip off a few small pieces of sponge and hold with the pinchers.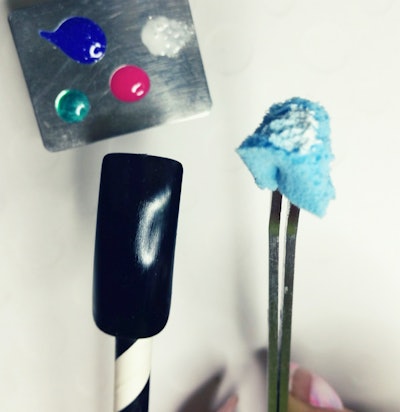 3. Dab gently into the white polish.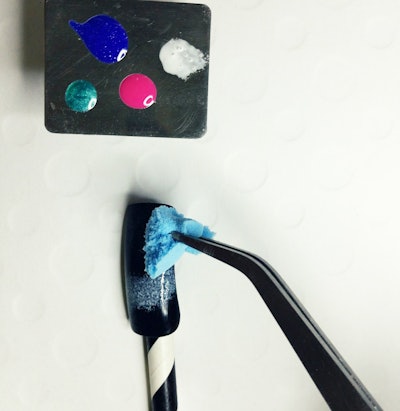 4. Dab onto the nail in the shape you want your milky way/galaxy to be. Cure when you're happy with the shape.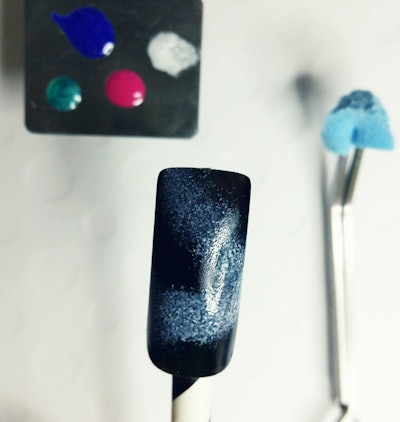 Note: It should look something like this.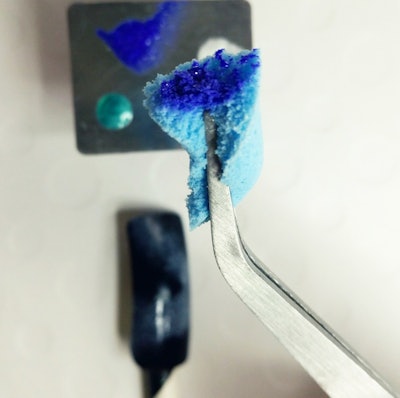 5. Keep adding the other colors in random spots with the same technique, curing between each layer. (I have used one glittery polish to add a star effect).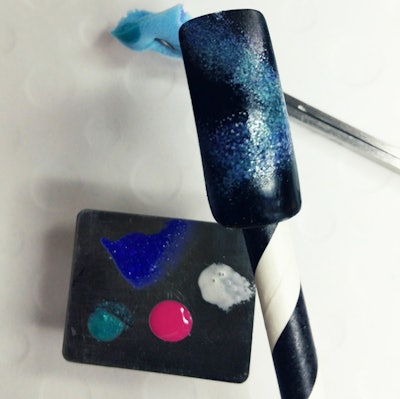 It will start to look something like this.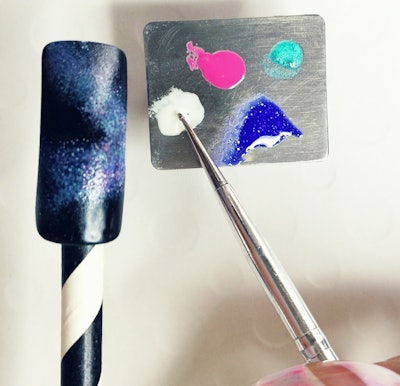 6. With a dotting tool, add small but random sized dots.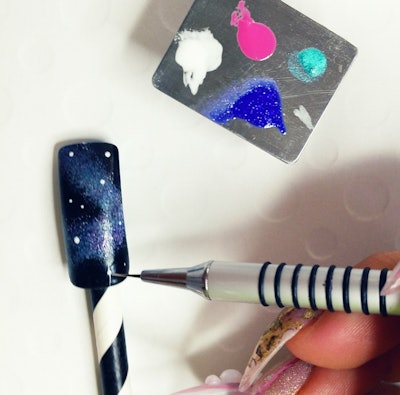 7. Using a small nail art brush, you can pull out some lines on the dots to make them look like stars. Cure.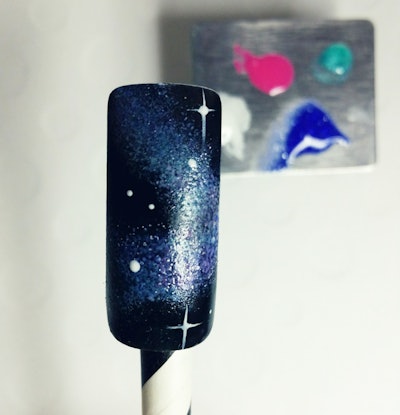 Note: It should look like this.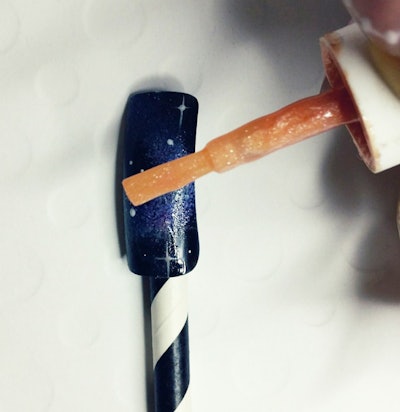 8. Add a layer of fine glittery/shimmery polish to add a night sky effect and cure.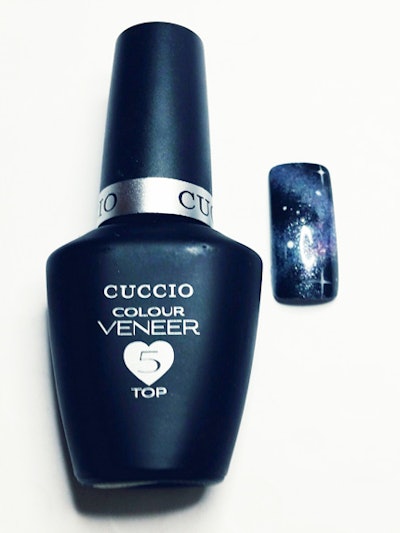 9. Add a layer of top coat.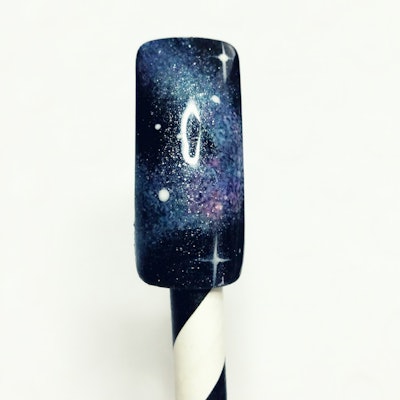 Here is the final finished look!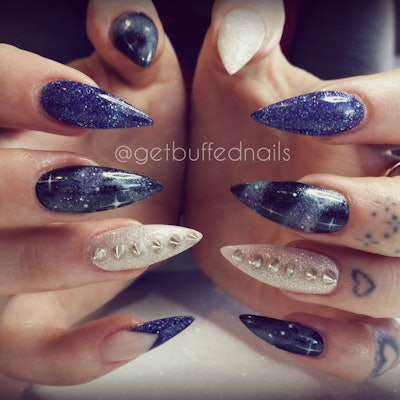 Find Sarah's nails online:
Facebook: facebook.com/getbuffednails
Instagram: @getbuffednails
Click to see more tutorials from Sarah: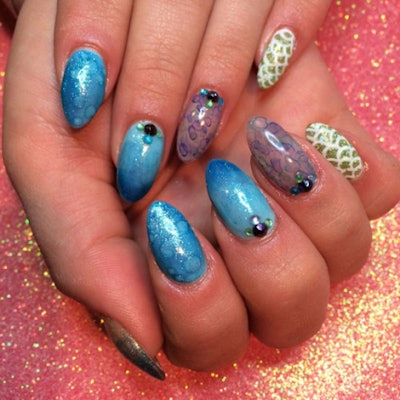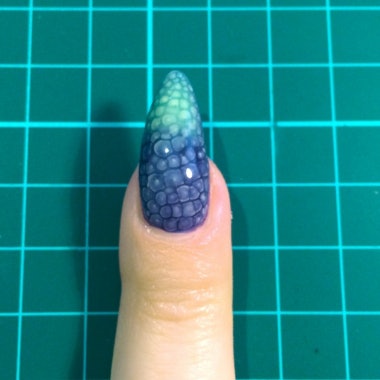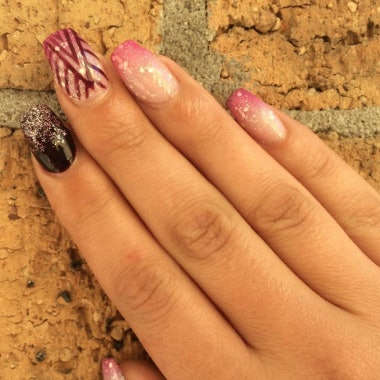 [Images: Sarah Elmaz]