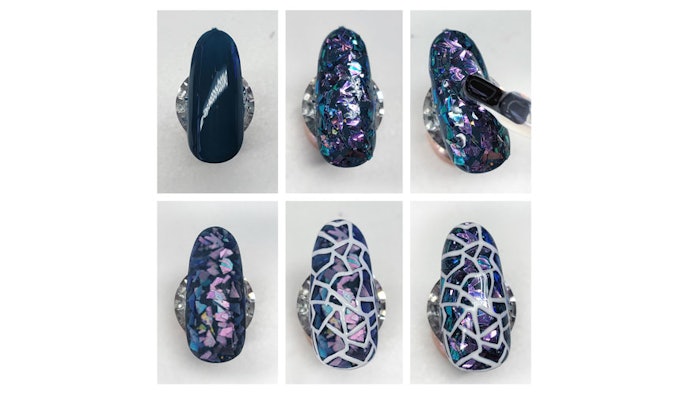 Courtesy of @exclusivelynailsbyjessica on Instagram
She created the nails using Light Elegance products, specifically with The WhoDunit? collection.
Get the Look
Start with two coats of a blue-green nail color.
Apply a generous coat of lavender/teal glitter gel polish, being sure to spread out the glitter in as even a layer as possible, and cure.
Encapsulate the glitter using a clear builder base gel.
Lightly file and buff the nail to make sure the surface is smooth and there are no glitter pieces sticking up, then cleanse.
Using white gel paint and a stripy brush, draw a random mosaic design, using the natural layout of the glitter pieces as a guide, and cure.
Apply a shiny top coat, then cure and cleanse.