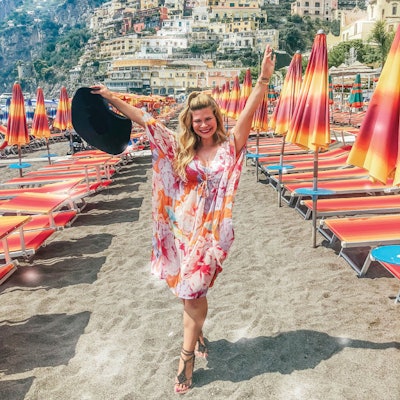 Beauty, fashion and travel provide New York-based celebrity manicurist Julie Kandalec with endless inspiration. When she's not working with one of her A-list clients, including Viola Davis, Emilia Clarke and Hailee Seinfeld, or leading a nail team backstage during fashion week at shows like Oscar de la Renta and Thom Browne, Kandalec is traveling the globe, documenting her experiences for her new travel and beauty brand, Julie Off Duty. See what inspires Kandalec most right now.
1. Northern Lights: "They're a phenomena that all artists should see once in their lives. I saw them in Iceland last year; the dancing green and lilac would inspire countless nail art looks."
RELATED: Daily Inspo – CND Cofounder, Jan Arnold
2.The Amalfi Coast: "I love the Italian language, the vibrant colored tiles and, of course, the hand- tossed pizza!"
3. Christian Louboutin Shoes: "His first red sole was painted with red nail polish after his assistant was polishing her nails with it to make the plain sole look less dull."
4. Gelish Structure in Cover Pink: "I wear it when I need some strength and color in one quick step—and I get endless compliments on the shade."
RELATED: Daily Inspo – OPI Brand Ambassador, Tom Bachik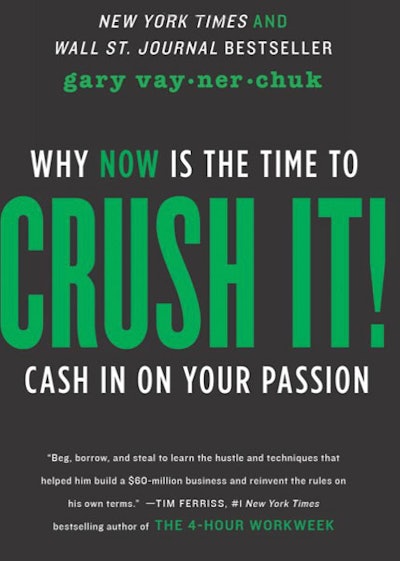 5. Crush It! by Gary Vaynerchuk: "A must-read from my favorite tell-it-like-is entrepreneur—or listen on Audible like I did."
–by Lotus Abrams
This story first appeared in the February issue of Nailpro magazine. To receive the magazine, click here to subscribe.
[Images: Courtesy of Julie Kandalec and Getty Images]