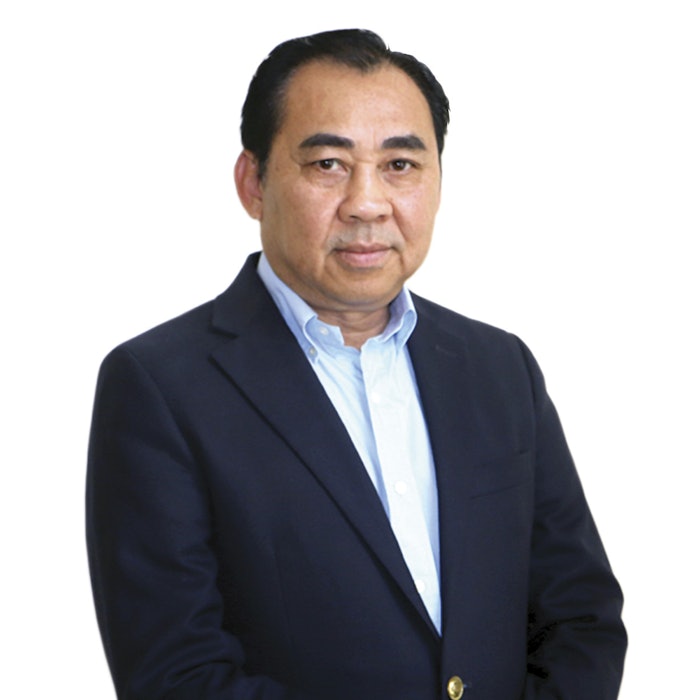 Founder of SNS Nails Joe Nguyen shares his first job, guilty pleasure and how he achieved his childhood ambition.
What was your first job? I graduated as a chemist, but the pay was lousy, so I took a job as a nail technician.
I am inspired by…Looking in the mirror and telling myself, "For Joe, nothing is impossible!" I've done that all my life.
My childhood ambition was…To live a happy life with a wonderful wife and kids—mission accomplished!
My favorite food is… Anything that my wife Jasmine cooks.
My proudest accomplishment is…Creating the industry's first pink-and-white dipping powder system.
My guilty pleasure is…A Starbucks grande triple espresso two-pump mocha. I have a two-a-day maximum!
Are you a morning or night person? I consider myself a 24-hour person because I'm passionate about what I do.
One of my favorite things ever is…My first car. It was a blue Datsun 310. I was 22 years old and, to me, it was the ultimate luxury.
I can't discuss nails without…Talking about health, too. Nails are like people; they should be beautiful inside and out. Not just on the surface, but underneath, and that means [they need to be] healthy!