Walk inside Studio 18 Nail Bar in Tustin, California and you'll find a gray and sparkling white nail salon with pedicure stations lining the sides. At the end of the room, is the nail bar. At the center of the room is an island, where clients can choose what type bath bombs and homemade scrub they would like for their specialty pedicure services, among which includes a champagne pedicure.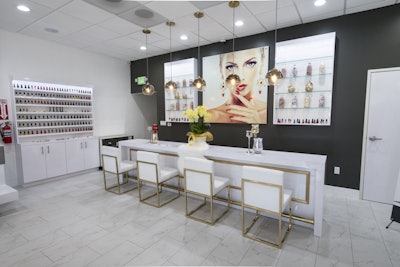 "At Studio 18 Nail Bar, we have two primary focuses, our clientele and sanitation! My mom, Michelle Le, built this Nail Bar after not receiving the experience she has always sought after year after year," said Christie Nguyen, salon manager. "Proper sanitation and a pampering experience without being rushed was her main goal."
The salon's sanitation process is more rigorous than others, as they want to ensure each tool is completely sanitized, disinfected and procedure cleaned, ready for the next client. "Our techs are highly skilled in nail art and can practically do anything you wish," Nguyen said.  "As for our specialty pedicures, they are all made in-house and therefore chemical and preservative free, and filled with essential oils." Each specialty pedicure also has a matching bath bomb, champagne or milk bath and flower petals for clients to soak. Studio 18 Nail Bar also includes everything into their specialty pedicures rather than creating add-on options for additional fees.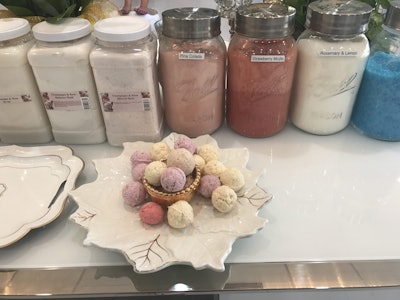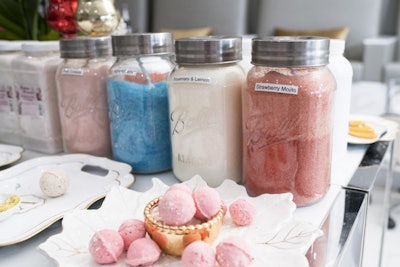 Along with their basic manicure and pedicure options as well as nail art and specialty pedicures, the nail salon also has a children's service which uses organic, non-toxic polish and includes complimentary nail art and light massage. At Studio 18 Nail Bar, there's a service for anyone to feel pampered.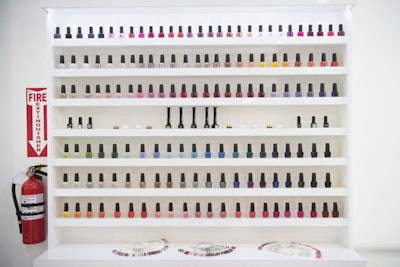 Studio 18 Nail Bar
714.884.3452
13812 Newport Ave. Suite 104
Tustin, CA 92780
What do you think of Studio 18 Nail Bar's luxury services? Let us know in the comments below!
[Images: Studio 18 Nail Bar; Dale Arden Chong]