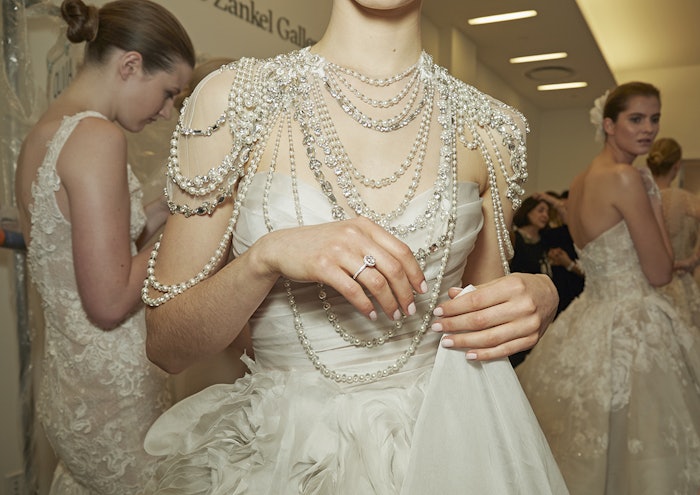 The time of year has come yet again, it's Bridal Fashion Week! Whether you're salon is packed with those in the market for a gown to walk down the aisle or you're just browsing to keep your Pinterest board updated with the latest bridal trends to offer, there's nothing like watching whimsical gowns in ivory, white and even some non-traditional tones float down the runway.
Of course, a bridal look doesn't stop with the fashion—beauty is important too! Though you might already know what kind of makeup look you're planning for the big moment, Essie provides some simple wedding nails inspiration to accompany any sartorial choice in the Spring 2018 Monique Lhuillier collection. With the pure simplicity of sleek, satin gowns mixed with explosions of tulle and dramatic trains, all a girl needs is the right shade of polish to really pull the look together. That's why the bridal gown designer decided to debut the Essie Gel Couture Bridal Collection with the polish brand.
"Each of the shades were inspired by the exquisite details of my bridal collection. I wanted to invoke the same elegance and femininity found in my collection of romantic, whimsical gowns in this color palette," designer Monique Lhuillier said in a press release.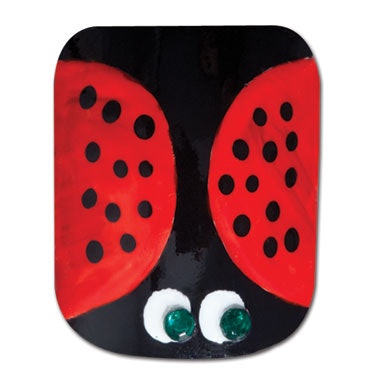 Some of the colors from the collection used for the fashion show.
Get the look: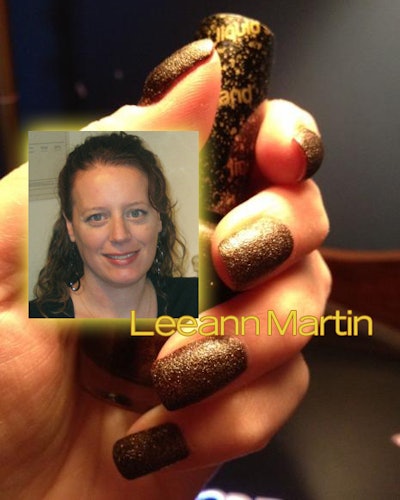 Choose your perfect shade from the collection, which includes traditional pinks, sheers and crèmes.
Let dry and then finish ith Essie Gel Couture top coat for high-shine.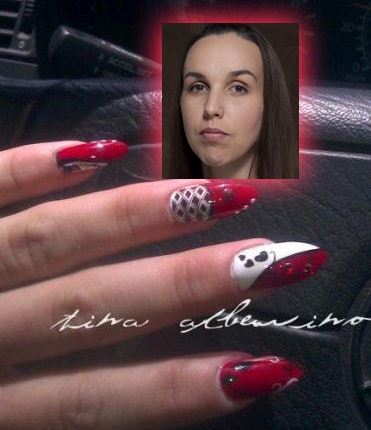 The shades ranged from a blush, gold, beige and sheer nude.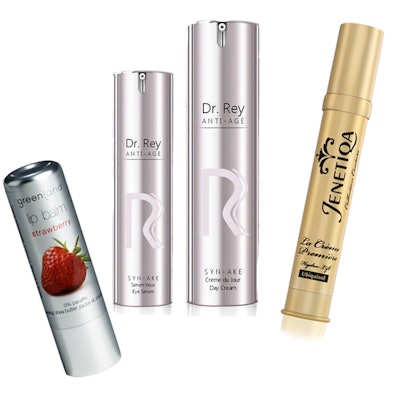 What do you think of these simple bridal nail looks? Let us know in the comments below!
[Images: Essie]
This story was originally published on NailItMag.com.