By Dana Loth
The 11 piece Kiara Sky Dip System Starter Kit contains everything you need to create overlays with a natural feel. Plus the calcium-infused dip powders are available in 130 different colors. Learn how to use this complete system in the following steps below.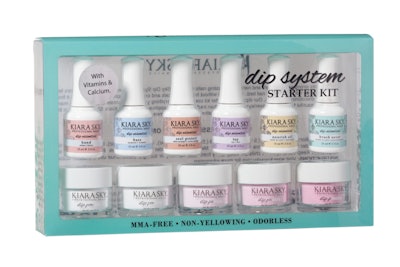 1. Prep the nail and apply Bond. Next, apply Base to the entire nail and dip it into Sweet Surrender Dip Powder*. Brush away excess powder.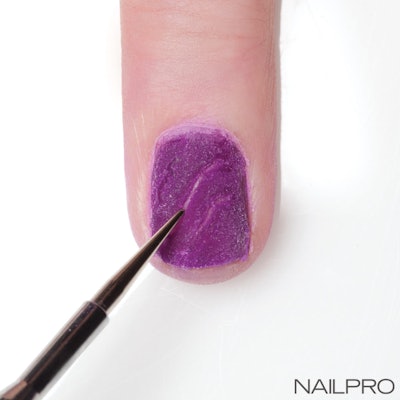 2. While the nail is wet, use a small dotting tool to carve two wavy lines diagonally across the nail.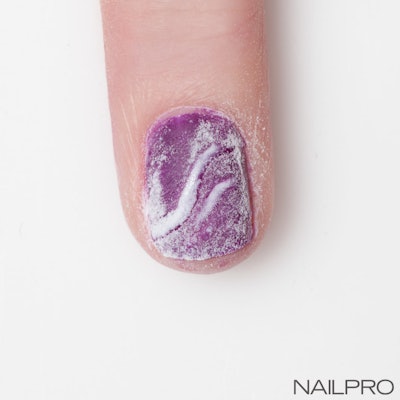 3. Buff the nail lightly. Use a detail brush to apply Base to the etched lines and dip the nail in Pure White Dip Powder.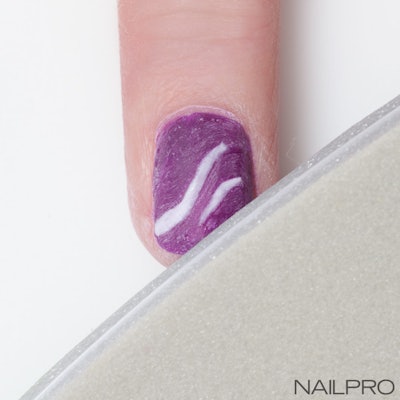 4. Buff the nail again to remove any excess white powder from the design.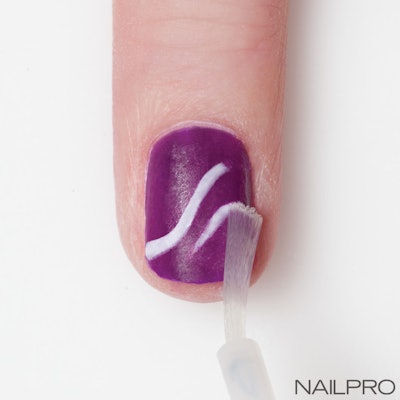 5. Apply Seal. Buff the nail until the surface is smooth. Then, apply a second coat of Seal.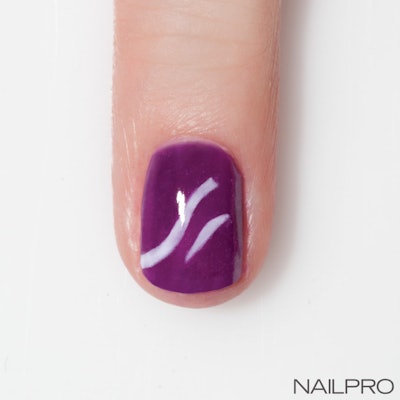 6. Apply Top and let it dry. To finish, apply a second coat of Top.
What do you think of the dip system? Do you use it? Let us know in the comments below!
*Not included in kit
This story was originally published in the April 2017 edition of NAILPRO.
[Images: Armando Sanchez]