When it comes to running a nail salon, it's easy to get overwhelmed with the hustle and bustle of working on a tight schedule. To make matters easier, ibd created the LED/UV Hybrid Lamp, which allows nail pros like you to work fluidly between services. 
Designed for both manicures and pedicures, this new compact lamp cures both UV and LED gels, features a program timer for 10, 30 and 60 seconds and has an easy On/Off Auto Sensor.
In the spirit of giving, we're happy to announce that we will be giving away two of these UV/LED Hybrid Lamps! To enter, simply follow us and ibd on our Instagram at @nailpromagazine and @ibdbeauty, and comment on the giveaway post telling us what your favorite ibd video tutorial is!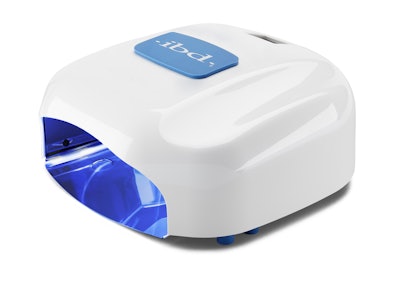 [Images: Courtesy of ibd]