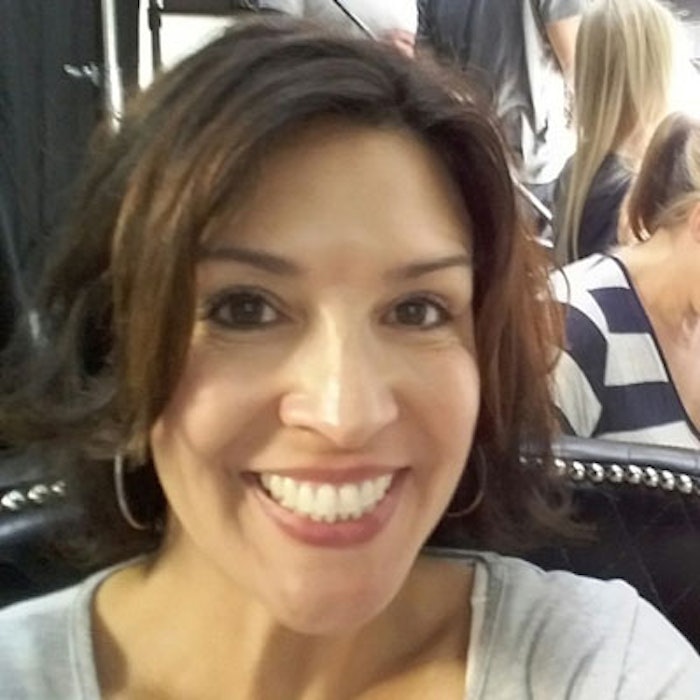 We sat down with Elsa Barbi, the Professional Development Coordinator at OPI to ask about her greatest accomplishments, guiltiest pleasure and the best set of nails she ever laid eyes on.
Beauty File: Elsa Barbi, OPI Professional Development Coordinator
What was your first job ever?
I worked at a Chevron Gas Station. I was there for eight years and put myself through cosmetology school.
Describe the best set of nails you've ever seen.
Long almond nails painted in OPI Samoan Sand. Pure elegance.
My most treasured possession is…
My wedding ring. It symbolizes everything that means happiness to me.
What was your most recent impulse buy?
I'm so frugal! I still can't find a way to use a $50 Target gift card, a $50 Visa gift card or a $50 bill I got for Christmas!
My proudest accomplishments are…
Losing and keeping off 65 pounds (thanks, Weight Watchers!), running two marathons and buying a house in San Diego. I'm working on my next goal: I'm two classes away from a BA in Marketing Management.
My favorite sport is…
Running. I've come a long way from a 16-minute mile to an 11-minute mile. I love the feeling of sweat running down my face!
Are you a morning or night person?
I don't have a choice right now! I go for a run at 5 a.m., work until 4 p.nm. then I switch gears and do school work until 10 p.m.
My favorite movie is…
"Xanadu" with Olivia Newton-John.
What was your childhood ambition?
I wanted to be an actress or any career where I could be in front of a camera.
My guilty pleasure is…
Taking time off to be with my nieces and nephews, or wine tasting in the middle of the day.
For more on Elsa Barbi, visit her LinkedIn profile here.
[Images courtesy of Elsa Barbi]