Day 12 of our December of Giveaways!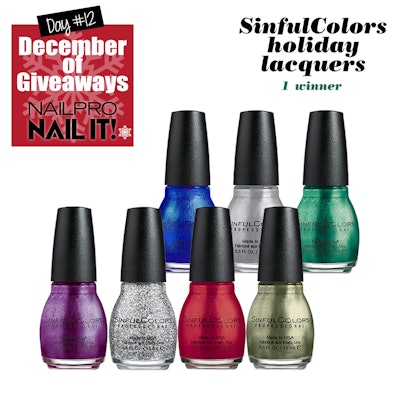 1 winner will get select shades from the SinfulColors Glitz and Garlands and Wrap Sheet collection. Colors include: Purple Heart, Queen of Beauty, Blue by You, Red Eye, Pine Away, Out Of This World, and Vintage. Open Dec. 16 and ends December 17, 2015 at midnight PST. By entering, you consent to the Contest Rules.
This giveaway has ended! Our winners is… Jennifer S. of Santa Barbara, CA!
Visit our December of Giveaways for the most recent giveaway.