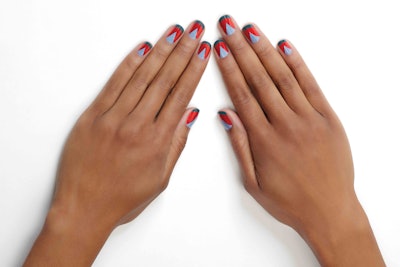 Los Angeles based celebrity manicurist Michelle Saunders shows you how to give your french tips a colorful tribal twist! Create this geometric French manicure using essie nail polish colors, russian roulette, lapis of luxury and go overboard.
 
essie products: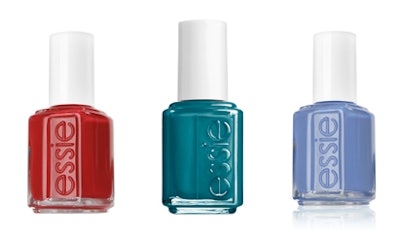 first base base coat
Lapis of Luxury
russian roulette
go overboard
good to go top coat
steps:
1. Prep nails with a layer of first base base coat, followed by two coats of lapis of luxury down the middle of each nail.

2. Swipe russian roulette from side to side creating a triangle at the cuticle.

3. Paint a french tip with go overboard and finish the look with a layer of good to go top coat.

Michelle's tips: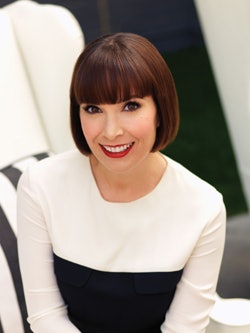 Make sure to let russian roulette dry completely before moving onto the tip.
Use a small brush dipped in polish remover to tidy up.
[Images courtesy of essie]