Follow along with nail artist Ilona Musik to design a sunny, bright mani with bright glittery flowers! She used products from European brand ProShape for this look.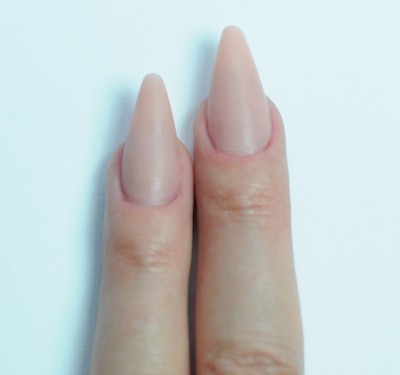 1. Prep your natural nails. Apply primer, extend the nail with acrylic, and shape it.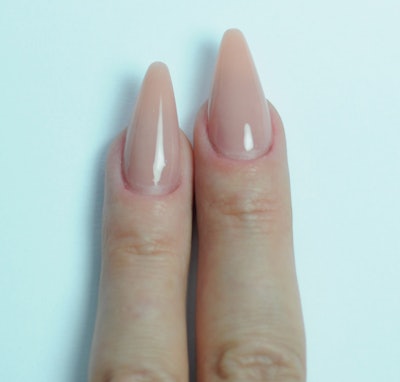 2. Apply gel polish base coat. Cure for 2 minutes in UV lamp, or according to your manufacturer's directions.
3. Apply two coats of yellow to some nails and pink gel polish to others, cure for two minutes (or recommended manufacturer time) after each layer.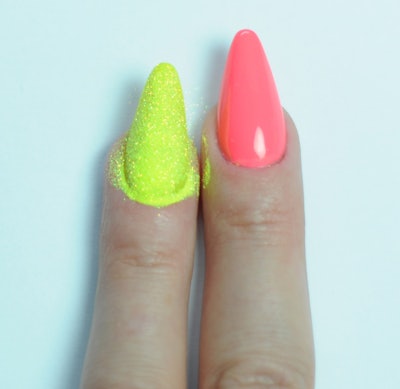 4. Do not remove the sticky later. Sprinkle a little yellow glitter onto the yellow nails. The inhibition layer will help it to adhere! Rub the glitter into the nail.
Continue on the next page »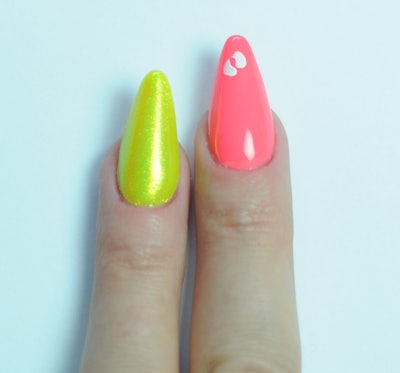 5. Add some apostrophe shaped swirls with a thicker white gel on the pink nail.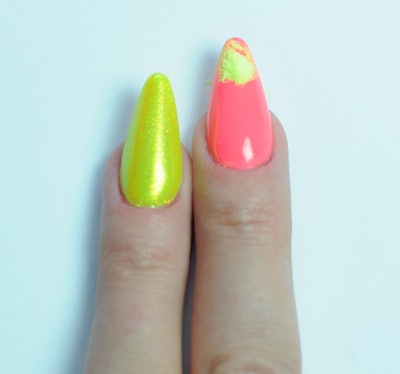 6. Sprinkle neon colored acrylic powder onto the design.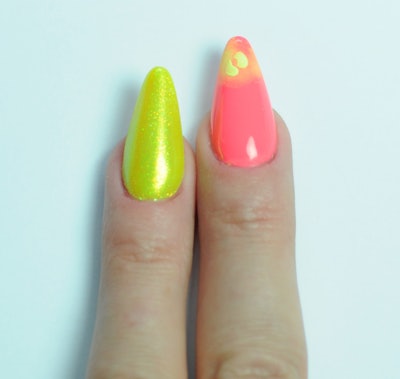 7. Tap the nail to remove excess powder and cure for 2 minutes.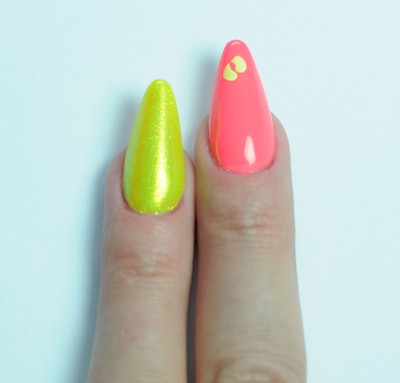 8. Brush off the excess using your nail brush.
Continue on the next page »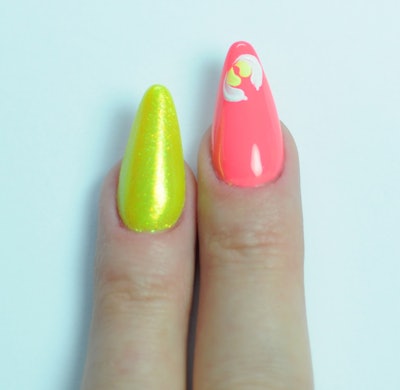 9. Paint the following elements with white art (thicker consistency) gel.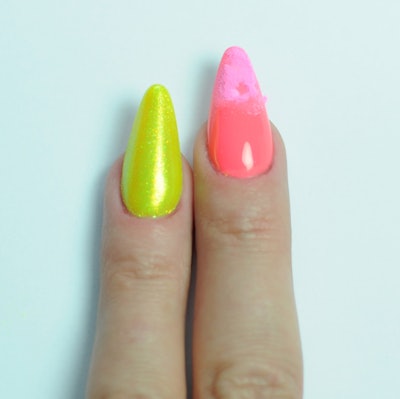 10. Sprinkle it with neon pink acrylic powder.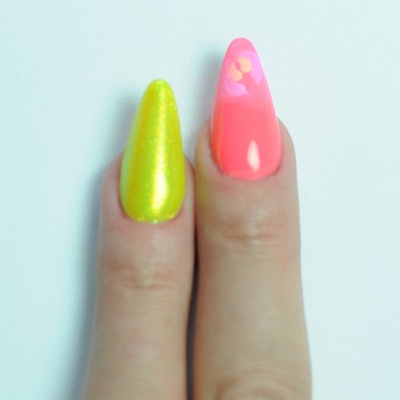 11. Tap it to remove the excess glitter and cure.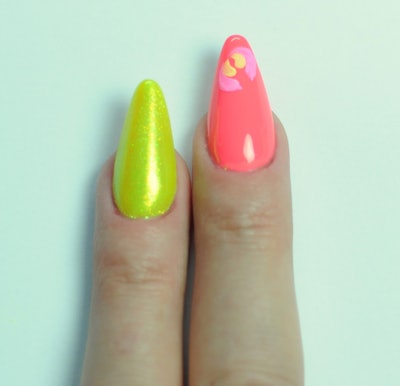 12. Brush it off with a nail brush.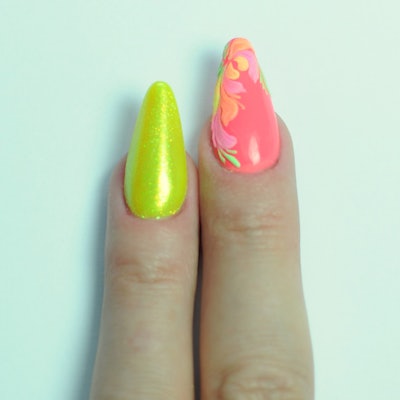 13. Finish yellow nails with top coat and cure for 2 minutes. Decorate pink nails with Swarovski crystals.

[Images: Ilona Musik]