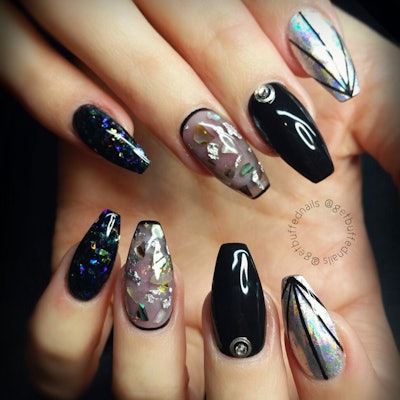 Sarah Elmaz of Get Buffed Nails shows how to do a basic foil nail. On top of the basics for a gel manicure, you'll need gel polish, matching colored foil, and nail glue.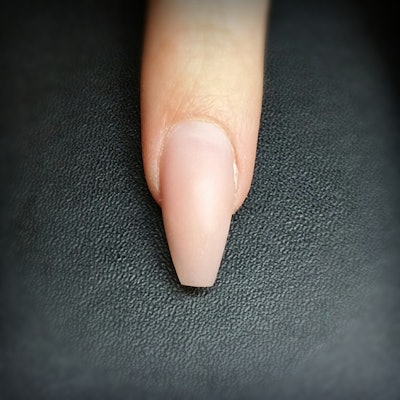 Step 1: Prep nails as usual for a gel polish manicure.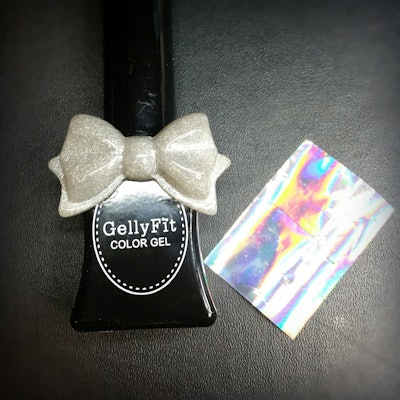 Step 2: Use a gel polish close to the color of the foil you will use.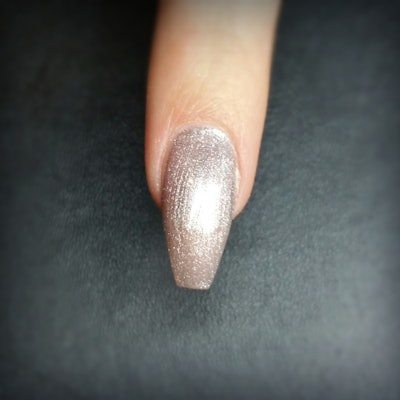 Step 3: Apply one to two coats of your color, curing between layers.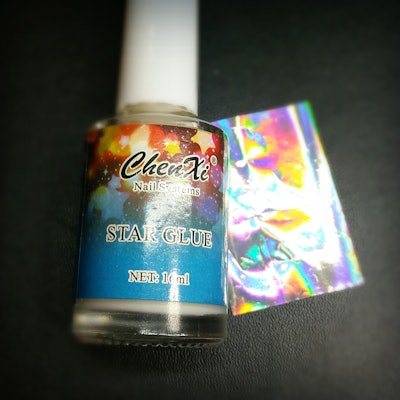 Step 4: Paint foil glue over the entire nail and allow to dry for 5 minutes.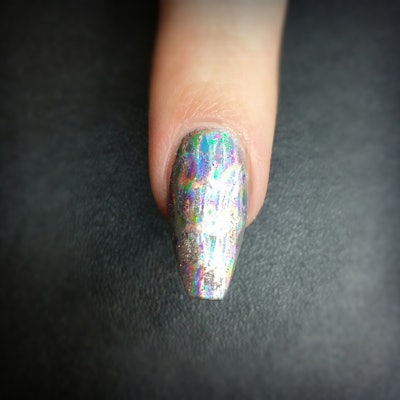 Step 5: Rub the foil all over the nail until it has all properly adhered to the nail surface.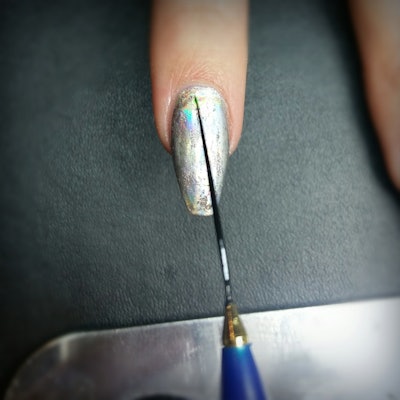 Step 6: Paint your design with a thin striping brush.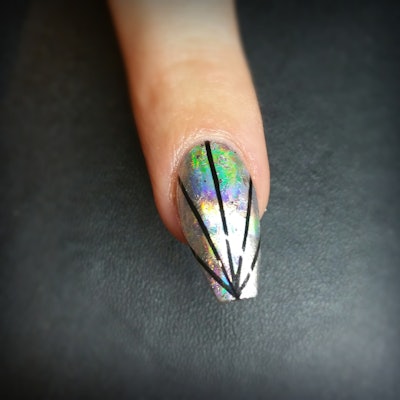 Step 7: Add gel top coat and cure!
For more of Sarah's work, follow her on Facebook or on Instagram.
[Image and video: Sarah Elmaz]