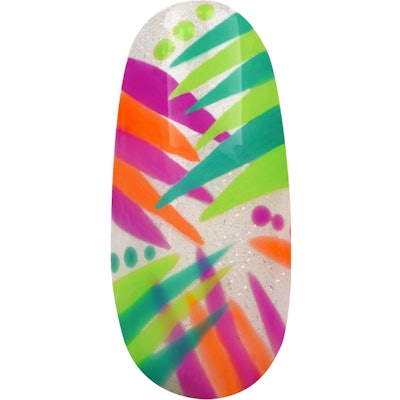 For the summer months, go with a design that's both tropical and super easy to achieve! Get out your EzFlow TruGel Neon Daze gel polish collection and try the technique: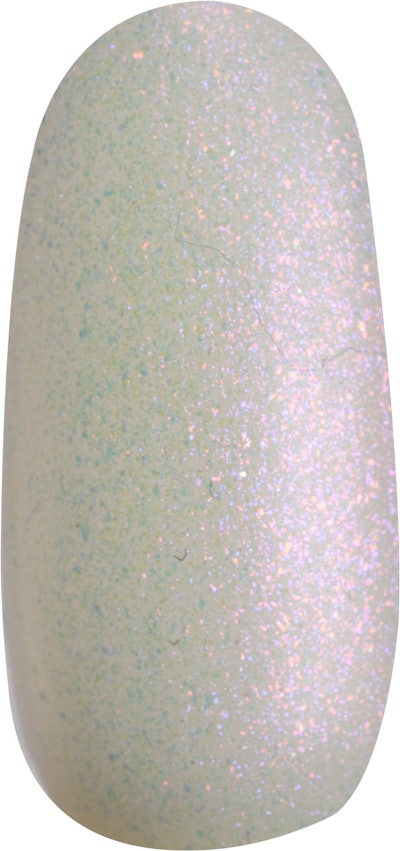 Step 1: Paint the nail with TruGel Base Coat. Cure.
Step 2: Apply two coats of Prism Pulse. Cure.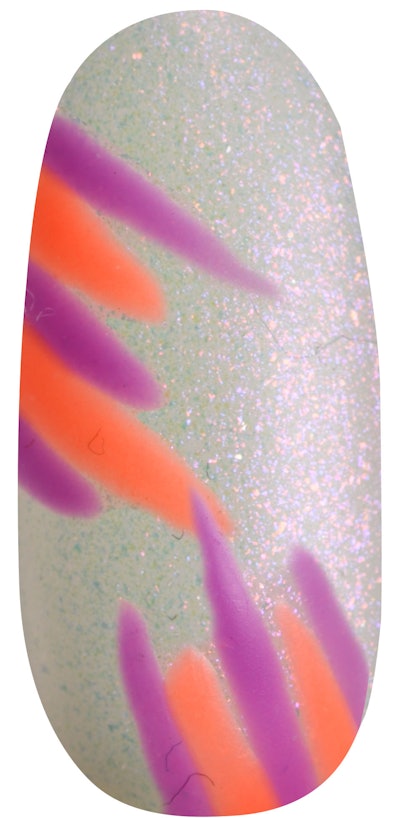 Step 3: Using a striper brush and Urban Heat and Hypnotic, create color swipes in varying lengths from the cuticle and side wall. Cure.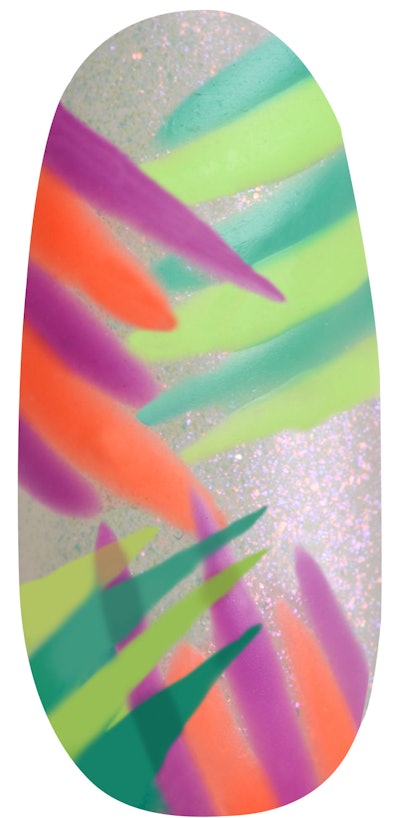 Step 4: Repeat with Glow Crazy and Teal the Beat on opposite sides of nails. Cure.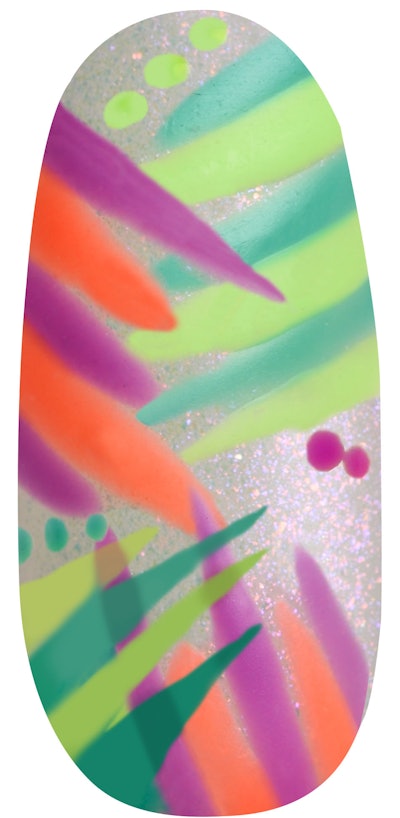 Step 5: With a small dotting tool, place a series of dots where desired in Glow Crazy, Hypnotic and Teal the Beat. Cure.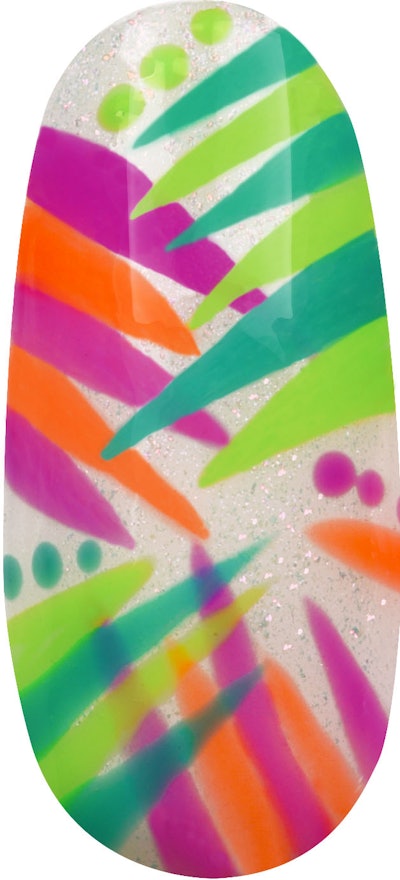 Step 6: Seal design with TruGel Top Coat and cure. Cleanse with TruGel Gel Cleanser.
[Images: EzFlow]