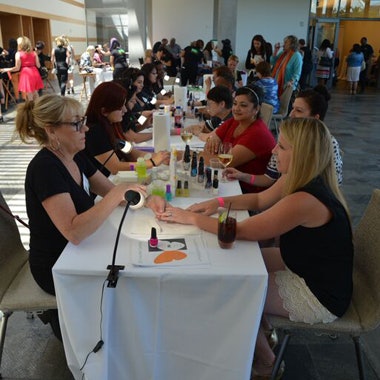 NAILPRO joined Beauty Bus for the 6th Annual Beauty Drive on June 14th, 2015 where over $220,00 was raised to help support the foundation's mission to provide beauty services to the chronically and terminally ill and their caregivers. The organization was founded in memory of Melissa Marantz Nealy who passed away at the age of 28 from a degenerative neuromuscular disease. Melissa loved a spa day and when she was unable to leave home due to her illness, her family scheduled in-home beauty services to bring her a little joy. Now Beauty Bus offers some hope, happiness and respite to others suffering from illness through pampering and beauty services.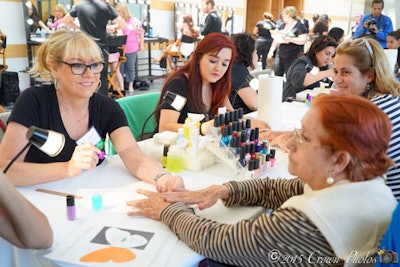 The annual Beauty Drive gave guests the opportunity to see the wonderful services Beauty Bus offers by getting to experience a day of beauty for themselves. Events at this family friendly afternoon included complimentary beauty stations for men and women, a kid's corner, opportunity drawing and a fabulous silent auction.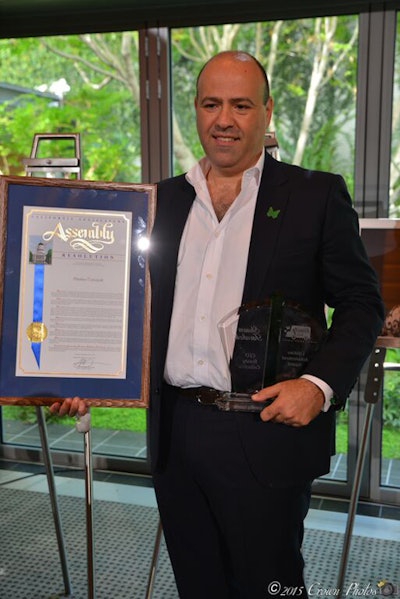 The event concluded with an awards ceremony hosted by actress Lisa Ann Walter, honoring the caregivers and all those who have supported Beauty Bus in its efforts, including Shawn Tavakoli, CEO of Beauty Collection. Tavakoli was honored with the Lifetime Achievement Award. To date, he has raised over $50,000 for Beauty Bus.
[Images courtesy of Crown Photos/Beauty Bus]