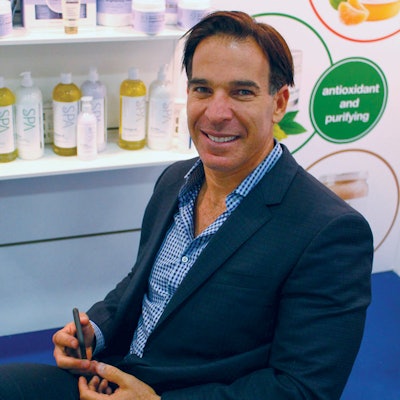 Meet Jason Freeman, Managing Director of Bio Creative Labs! We had him answer a few questions about his life outside of nails and how he got introduced to the industry.
NP: What was your first job ever?
JF: At 15 years old, I strung tennis rackets for the kids on my high school tennis team.
What was your childhood ambition?
I wanted to be a professional tennis player.
What inspires you?
Having fun, learning, travel, culture, surfing, exercising and connecting with people in meaningful ways.
What was your first job in the industry?
I worked as a manufacturers representative for my dad's company, Rick Freeman and Associates.  
What is your proudest accomplishment?
Being comfortable in my own skin.
If you could be anyone famous, who would you be?
Bill Gates, founder of Microsoft.  I think that he is one of the greatest philanthropists to have ever lived.
Are you a morning or night person?
Morning person.
Describe your perfect day…
Being present and enjoying every moment as if it was my last.
My favorite types of food are…
Indian and Italian.
What is your most treasured possession?
My mind, body and soul.
What are you most afraid of?
Not living a meaningful, purposeful life.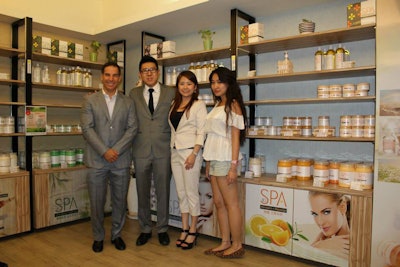 At work with our Malaysia and Taiwan distributors.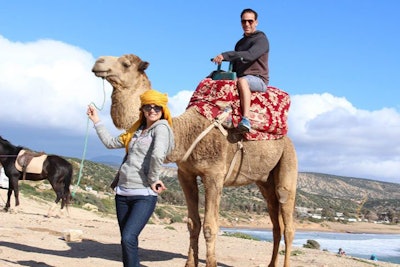 Traveling in Morocco!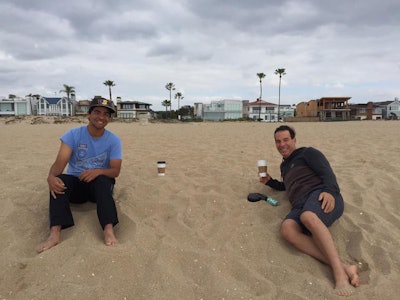 Spending time with my son, Zachary.
[Images: Jason Freeman]