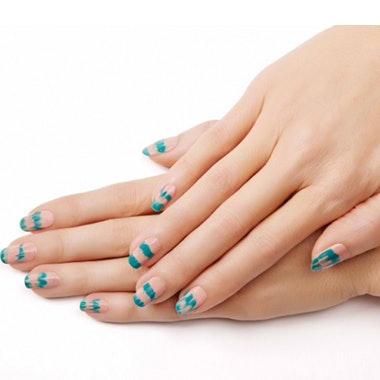 Celebrity nail artist Michelle Saunders shows you how to create summery tie-dye nails with essie's naughty nautical and spin the bottle! Before you start, keep in mind Michelle's tips: Keep bottles open to quickly paint. Work one nail at a time so that polish is still wet and blends easily.
Products and Tools: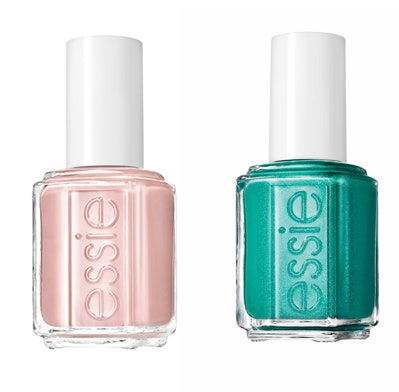 essie spin the bottle
essie naughty nautical
striping brush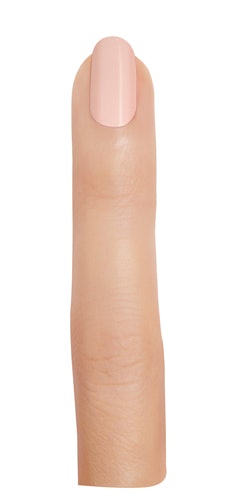 1. Apply a layer of all in one followed by a coat of spin the bottle.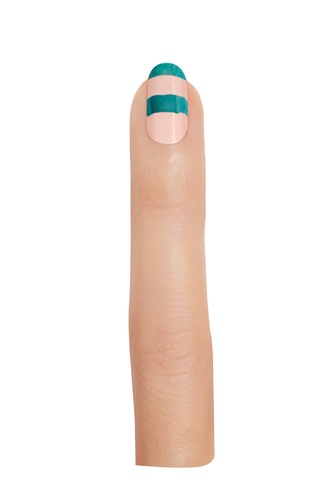 2. Paint horizontal lines with spin the bottle and naughty nautical across nails.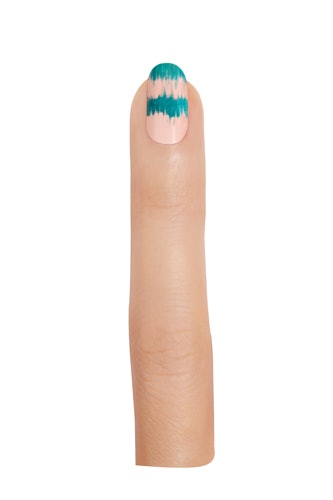 3. While nails are still wet, use a striping brush dipped in polish remover and swipe straight down to blend colors.

About Michelle Saunders:
Michelle Saunders is an LA based manicuritst know for her A-list celebrity following, editorial work and for leading the essay teams backstage at New York Fashion Week. A color lover, Michelle likes to experiment while designing the most visually fashion-forward looks, whether it's a timeless manicure or an intricate design.
[Images courtesy of essie]