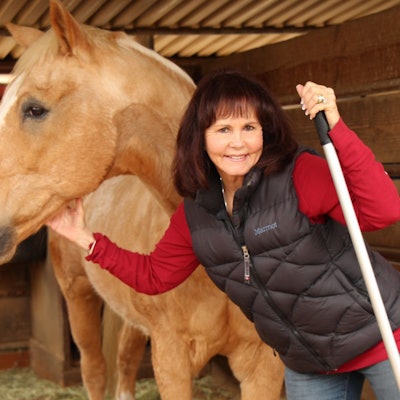 Meet Pamela Berryhill, the Creator of Pedi-Sox as we talk to her one-on-one!
NAILPRO: What was your childhood ambition?    
Pamela: To be an actress.
Who would you like to work with?    
I'm already working with him: My son Scott.
What inspires you?    
Being with creative people who think outside the box.
What is your proudest accomplishment?        
Granting wishes to terminally, critically and seriously injured children, through the Starlight Children's Foundation and Make-a-Wish.
What was your most embarrassing moment?
When I was a high school cheerleader. It was our first game and they were introducing the new cheer squad to the school. While running out [on the field], I fell in front of the whole stadium and skinned my knees and elbows!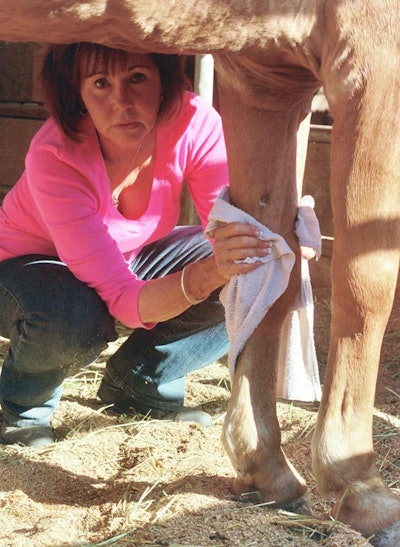 My favorite sport is…
Riding my horses. I like jumping, even after having a bad fall.
My favorite movie is…    
Razors Edge with Bill Murray.  
What is your most treasured possession?        
My family, friends and my pets.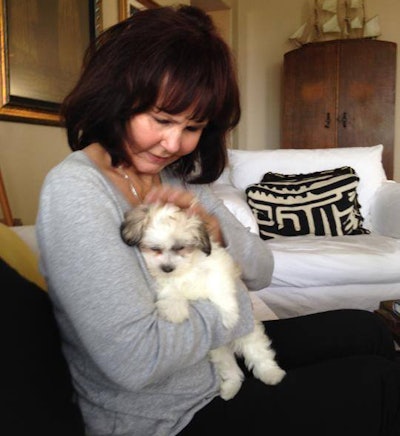 My pet pooch, Issac
My favorite type of foods are…
Mexican and Japanese. However, my daily craving is a Starbucks tall non-fat four pump mocha, stirred (so I can get all the chocolate) with white whip.
 
The best set of nails you've ever seen…    
Anything by Michelle Moeller. She has been my tech for more than a decade.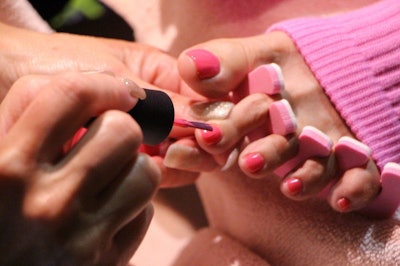 Michelle's work
I can't discuss nails without…
talking about how much I love pedicures—and the benefits of including a pair of Pedi-Sox® in the service!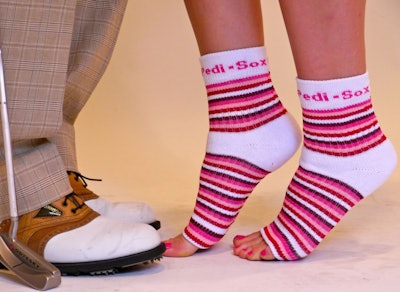 Pedi-Sox in pink!
[Images: Pamela and Scott Berryhill]