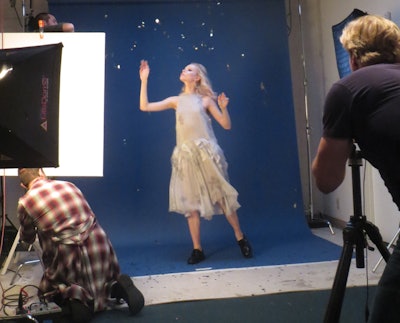 Check out these behind-the-scenes snaps from the making of our March 2015 Cinderella-inspired cover using the Morgan Taylor and Gelish Cinderella collections!
A glimpse of the setup at the beginning of the day. Each shot has its own color wheel of ideas!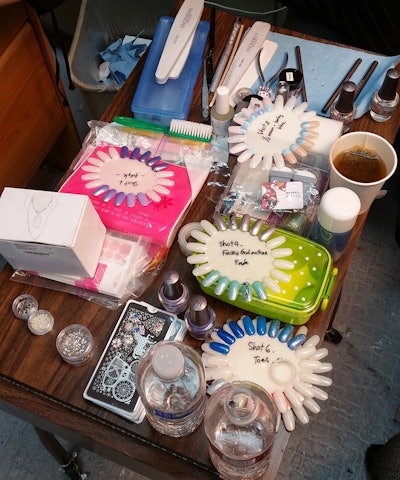 Danny Haile and Thao Nguyen were the artists for the day; they had the new Morgan Taylor Cinderella colors on hand, plus nail art supplies like rhinestones and stamping plates (the one shown is from MoYou).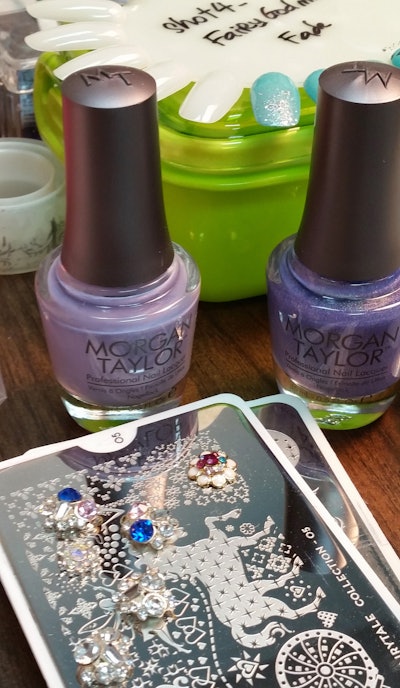 For the first look, designs from these plates were added to the accent nails!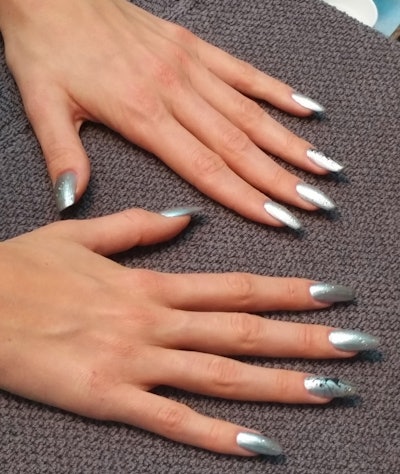 Stylists brought huge trunks of cool fairytale-like clothes. We didn't use them all for the shoot, but it was certainly fun going through all the options. This leotard is like pop star meets princess.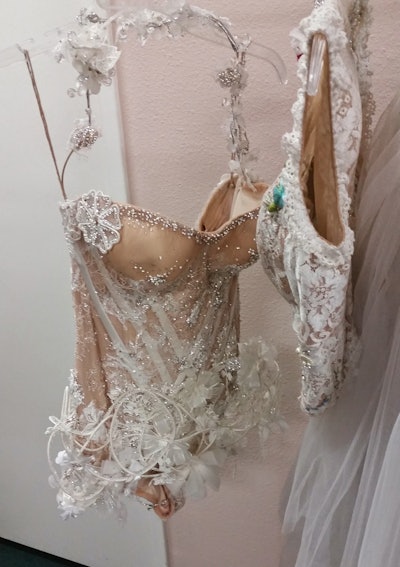 While the nails were getting started, we had a prop company delivering all sorts of crazy things for the day! Those better equipped with biceps unloaded the heavy wooden backdrop, tables, sofas, mirrors, and more out of a moving van and into our studio.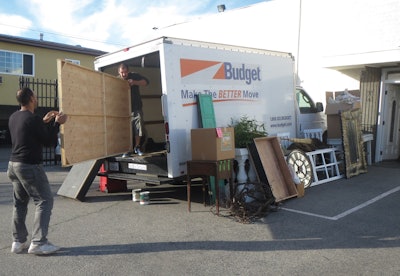 Here, you get a better look at the goods: a large antique clock, some greenery, columns, and more!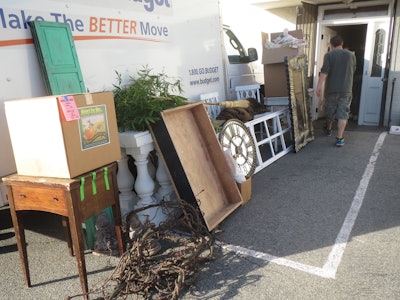 Back inside the studio, our stylist laid out all the shoes and accessories we were allowed to choose from. Those white lace up heels were a personal fave.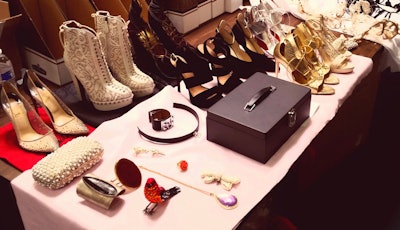 The smaller props were brought in and laid out in our back kitchen. It looked like it was straight from a movie set!
Our makeup team seemingly brought all of Sephora along with them.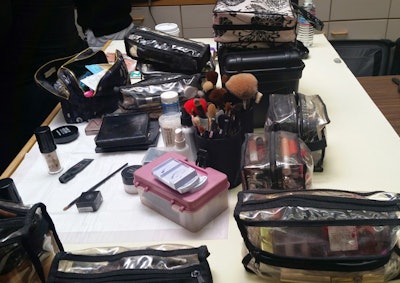 Remember the giant wooden thing being unloaded out of the moving van? Here it is all set up.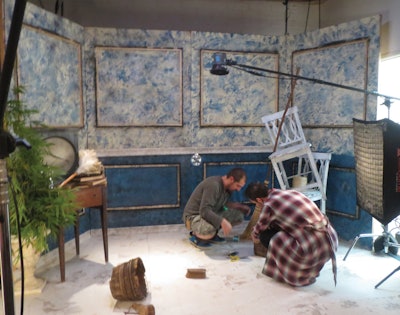 Our first model was Cinderella – she did several costume changes throughout the day, starting in "rags" for the first couple of shots, and then getting transformed by our stylists throughout the day to look more and more like a princess for the later photos. And yes, someone actually stood there and blew in real bubbles for this shot of Cinderella scrubbing the floor (see the final image on page 134 of the issue).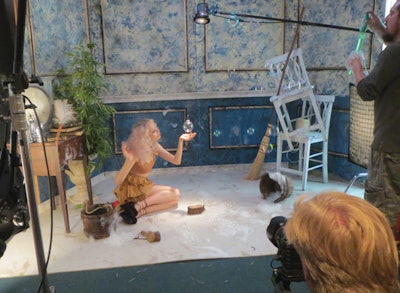 Our prop stylist had silhouettes of mice, pumpkins, etc. printed and then framed them on the back wall. This vintage sofa sat in the hallway outside our photo studio all day and then was brought in specifically for one shot (see the final look on page 136 of the magazine).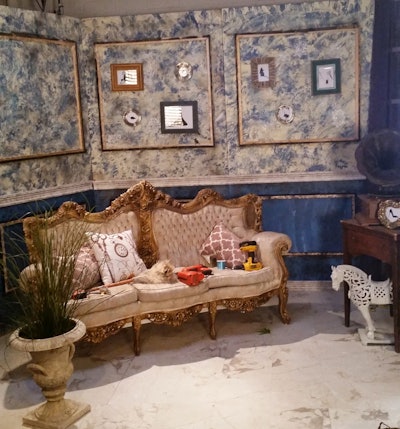 Haile and Nguyen had a lot of different looks to nail down that day – so they each took a hand to speed things along!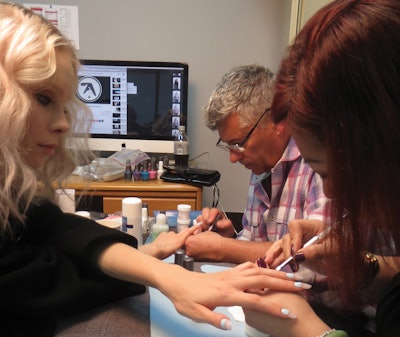 At this point, some more elaborate accessories began making an appearance: leather gloves, headpieces, masquerade masks!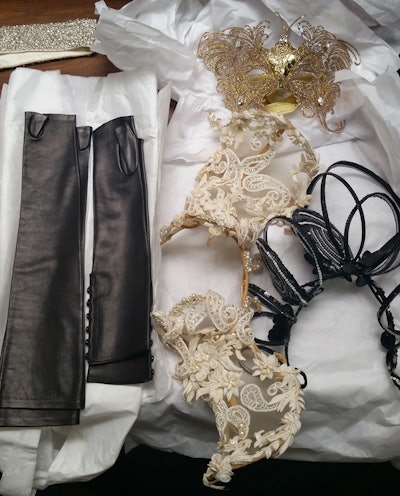 Here's Morgan Taylor Ella of a Girl being applied…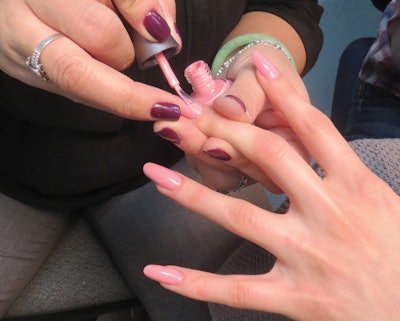 For the scene where Cinderella meets her fairy godmother, she gets an shiny upgrade: dangly earrrings!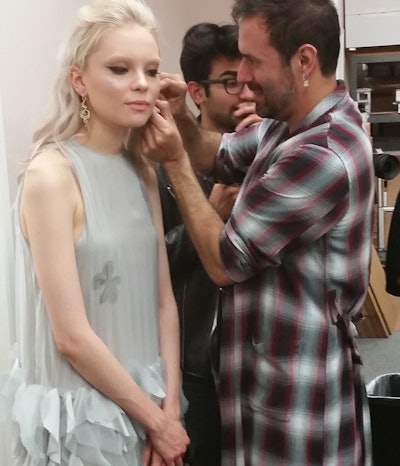 Glitter, glitter everywhere!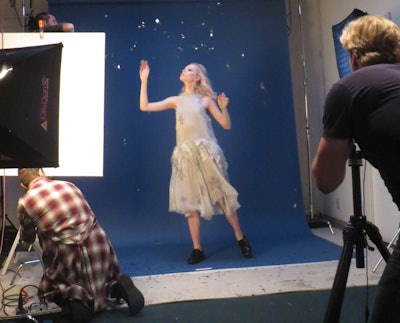 Our fairy godmother practices her sorcery as photographer Cory Sorenson snaps away!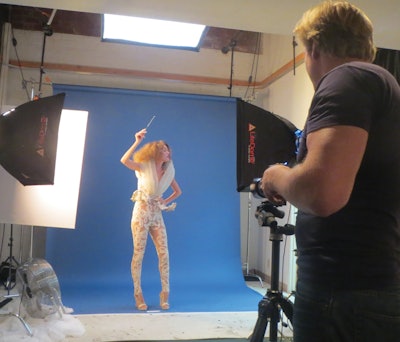 Our fairy godmother then did a quick change to become the evil stepmother! Hair stylist Sienree Du teases our model's hair to give it a punk-y vibe.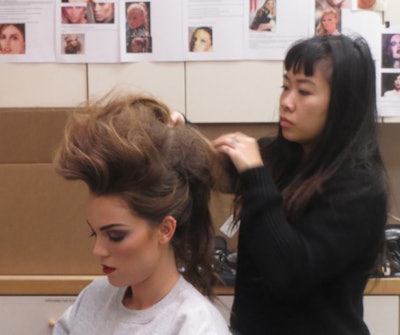 A villainess needs red nails, of course!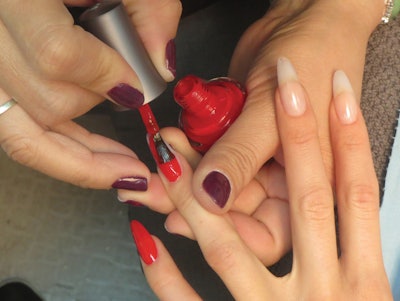 Here she is in full costume – her sleeves had crazy tassels on them, and she had a good sense of humor about it. We may have caught her goofing around set a few times – dancing and flapping her giant tassel "wings."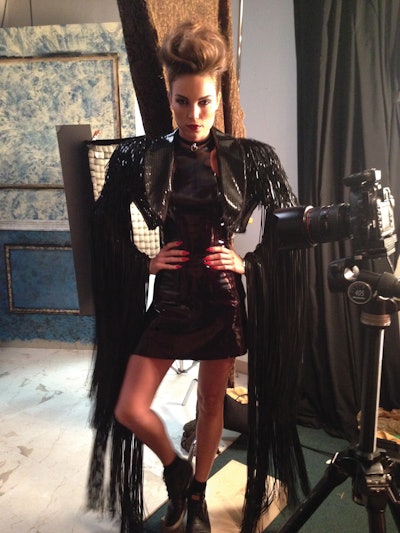 I mean, how many times in life does someone get to wear this outfit?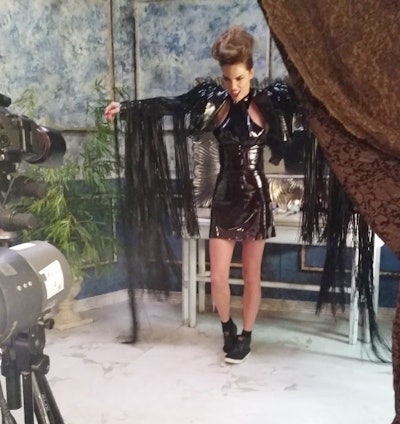 Cinderella's nails get completely decked out for the final shot. Our nail stylists have rhinestones at the ready!
Complete with gold detailing and stones, and ready to go!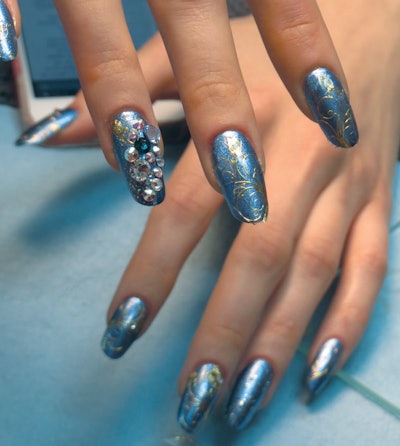 See the final results of the photoshoot by reading our spread "If the Polish Fits" on page 134 of the March 2015 issue! You can skip to the digital edition of the magazine and read it here.