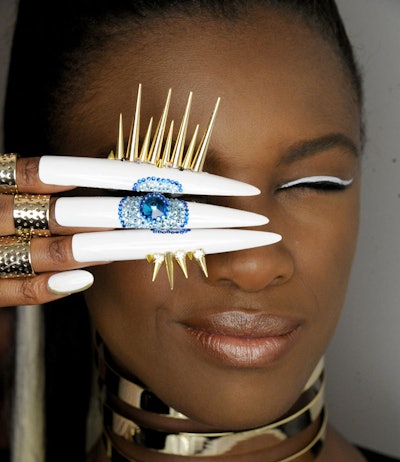 At The Blonds Fall/Winter 2015 Show at MLK Studios during New York Fashion Week, CND unveiled 20 distinct nail looks. The artists were inspired by the dystopian elements in the collection. They worked to create an apocalyptic mash-up of the distressed and the refined.
To compliment the designers' collection, the CND artists worked tirelessly to give each model a unique and over-the-top look. The artists handcrafted the nails and used CND Liquid & Powder and BRISA Gel to create daring decorations. With CND Shellac as well as VINYLUX Weekly Polish, they applied layers of high-shine color and an inventive matte texture to the models' nails. Accenting the nails with gold, chrome accessories, among other things, the artists imbued a real dimension to their art. All this and more was used to help bring The Blonds' dramatic collection to life. Really, it's a collection that must be seen to be believed.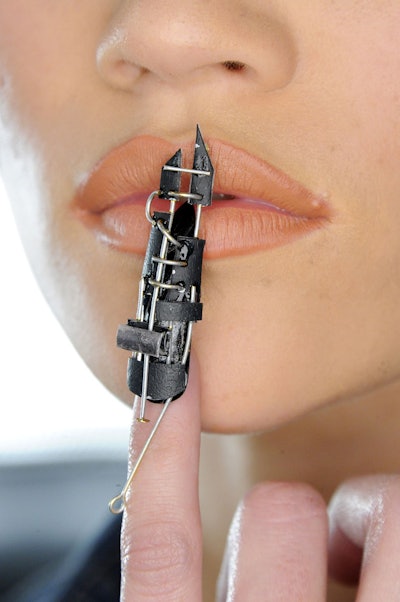 "It has always been a dream of ours to transform MILK Studios into 'Milk Bar,' so we are thrilled to see this story finally come to life this season," said The Blonds designer David Blond. "Once again, Jan and the entire CND team totally blew us away with incredible nail designs to complete the collection. It was amazing to see it all come together on the runway," added Phillipe Blond, giving praise to the talented nail artists working on The Blonds Show.
Check out more of this apocalyptic nail art on the following pages. »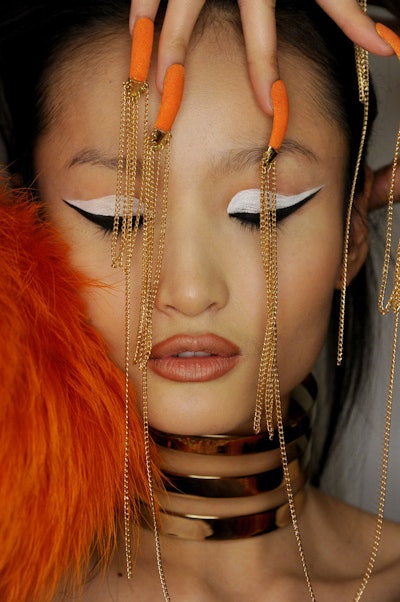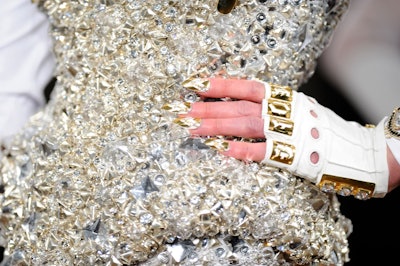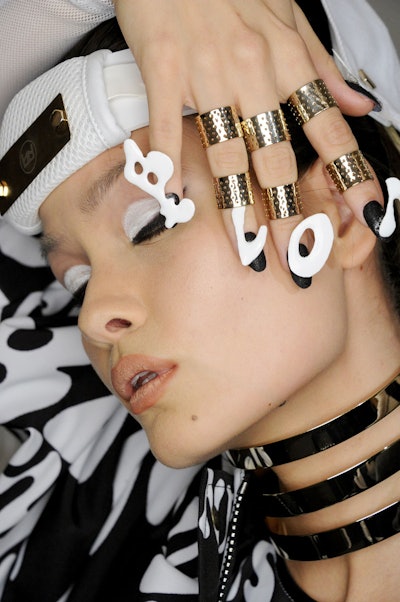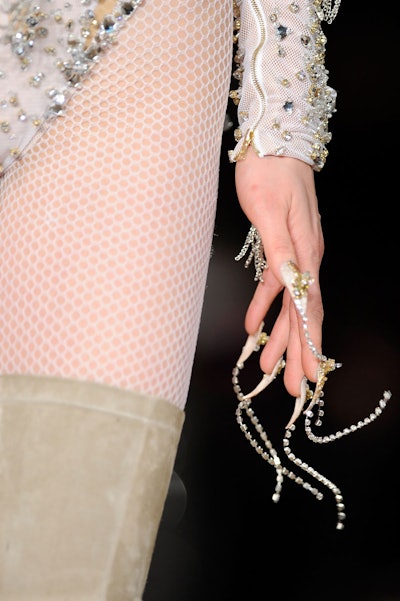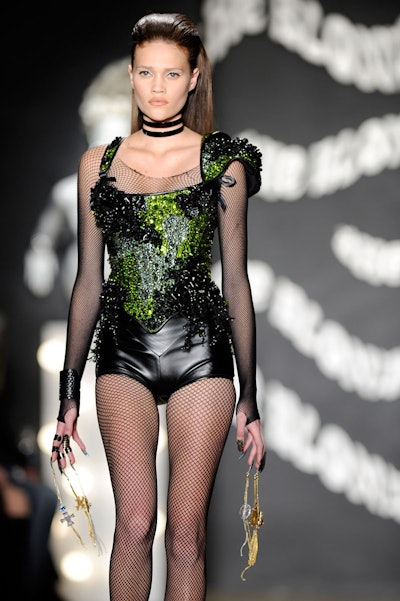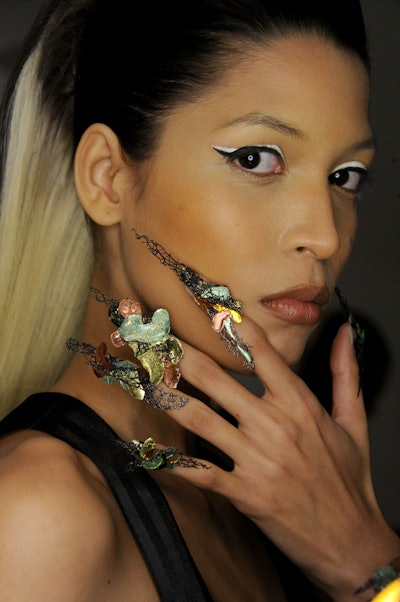 [Images: CND]