Meet celebrity manicurist Elle – Color Curator for Dermelect and expert on the latest nail trends in the fashion world. She's helped stars like Emma Stone, Blake Lively, and Jennifer Lopez get ready for the red carpet and has done nails that have appeared in publications like Glamour, Allure, Marie Clare, Cosmopolitan, and even Nail It! magazine. Read the Q&A we had with her to get details on working in the industry and what her favorite styles are.
Us: So, who was your first celebrity client?
Elle: Jennifer Lopez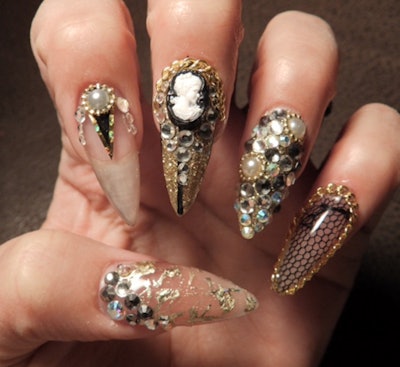 Elle has given J.Lo many manicures over the years!
What advice do you have for techs looking to become a celebrity manicurist?
Be versatile and well-versed in every aspect of nails (acrylics, manicures, gel etc.)
Be at the top of your education level and come with your kit 100% stocked, you never know what you will need or what you're going to have to do
Be in the metro cities
Know all faces of nail art
How did you get your "big break?"
I met Jennifer Lopez in 1998 in Manhattan through her hairstylist Oribe and have been with her for the past 17 years and still working with her today. From then, agents started coming after me. When I started, there were only about 10 celebrity manicurists.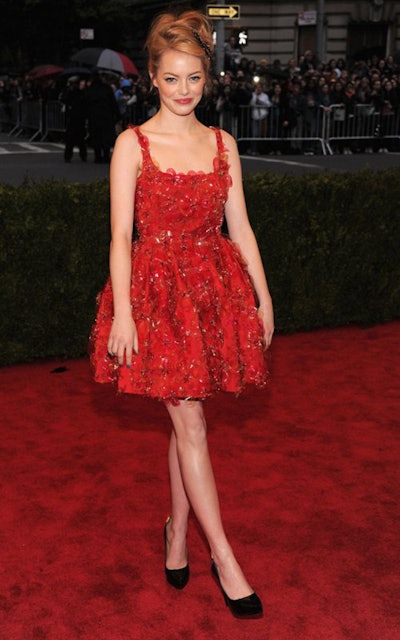 Elle did Emma Stone's nails for a Met Gala appearance.
What is your favorite nail shape?
My favorite nail shape is whatever will please my client, so I don't really have favorites. Currently, I'm wearing a stiletto, but I change all the time.
 
Do you personally wear a lot of nail art?
I do not. I like to wear acrylic and gel polish and keep my nails understated but I have worn nail art before and I definitely love it.
 
What do you see as the up and coming nail trend right now?
Nails right now are all about expressing your individual style. It's about expressing your own personal style and who you are as a person, and that's the trend. There is no right or wrong right now.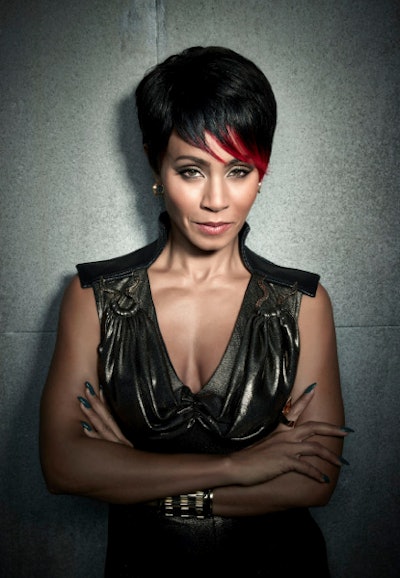 You've seen Jada Pinkett Smith's fierce talons on Gotham – now you know who did them!
Do you have any nail tricks or secrets you can share?
I don't know if I have tricks or secrets. It's more about the products and the tools and knowing how to create every look, not just one.
[Images: Entertainment Fusion Group; Elle Gerstein]