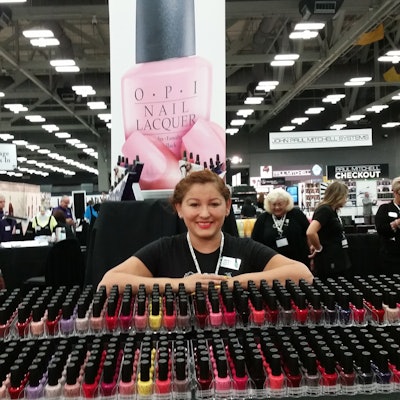 Meet Adela Munoz! She has been an Educator for OPI for 7 years and now owns and operates Artistic Nails in Fontana, CA. Nails started as a hobby for her, but after a divorce, they quickly became her sole source of income. Find out what made her successful as we talk to her one-on-one.
Nailpro: What's your "specialty" as an Educator?
Adela Munoz: I specialize in nail art and design. I focus on the simplicity of nail art, making it attainable for both the experience and student nail tech.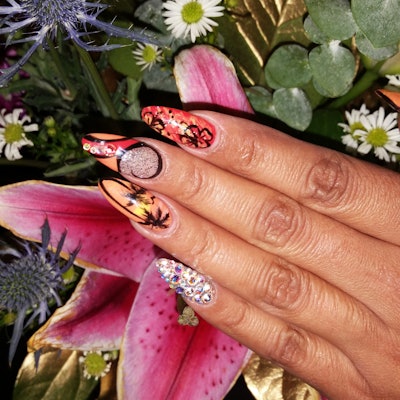 NP: What do you think best prepped you to be an OPI Educator?
AM: OPI trained me and prepared me to be the Educator that I am. But in the end, allowing myself to be molded and taught, regardless of the 15 years I already had as a nail tech was essential.

NP: How does a new tech get to where you are today?
AM: This is an industry that evolves and changes day by day. Never stop learning. As a new tech, you will grow. The day you think you know everything is the day you stop growing. I still learn even from my own students because we all know there are different techniques to get the same result.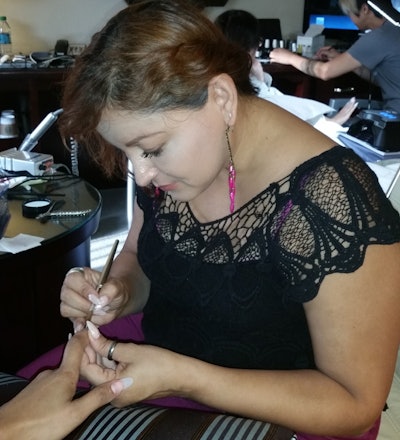 NP: How did you get started as an Educator?
AM: I was married at the time. Nails were a hobby that I got paid for – extra money for my family. As my marriage was coming to an end, I began taking nails more seriously, and I applied to be an Educator for OPI as a way to increase my income now that I was going to be a single mom. I was terrified when I got invited to new hire training. I wasn't sure I could do this. I kept in mind the amazing mentors I had when I started in the business who had taught me everything they knew without holding back. I wanted to be a mentor in a new tech's life in appreciation for the mentors who took the time to help me.
NP: What's the one thing you wish all nail techs knew?
AM: Never think your clients need you more than you need them because the reality is we are all replaceable. I treat all my clients like gold because each and every one is worth that much to me.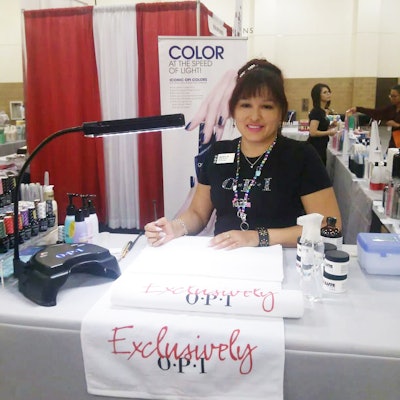 NP: What else would you like to accomplish in the nail industry?
AM: I would like to be an International Educator, not just to teach, but also to learn what nails have become in other countries. I also would like to someday be a part of an education program for single moms, abused women, and troubled teens – or those who have abandoned their nail tech training due to discouragement or other reasons. I want these women to believe they can be something great, as a way of leaving my mark on this earth before I leave.
[Images: Adela Munoz]