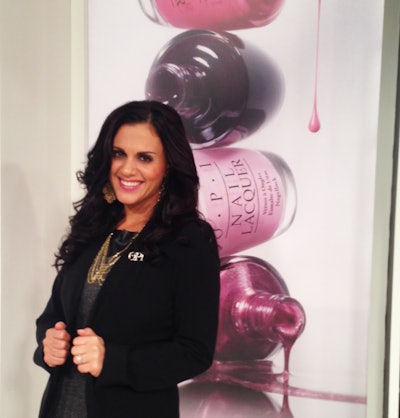 We got the opportunity to talk to Jeany Perez, a licensed esthetician, nail technician, salon owner, and a Global Educator for one of the biggest nail brands in the world – OPI. Not only does she teach other techs – she has been on the Home Shopping Network as an expert on OPI. Get pointers on how to make it equally far in the industry as we talk to her one-on-one about her career.
Nailpro: How long have you been an OPI Educator?
Jeany Perez: Almost 6 years
NP: Tell us about your salon.
JP: It is called Unity Nails and Skin Care AKA in social media, Unity Nails. It is located in Central Florida in a beautiful historical city called Lake Mary near Orlando. We had a beautiful profile write up by Nails. It spoke about how I started 13 years ago at age 24 with 3000.00 and a dream but after about 5 years we were hurt by the "Economic Boom." Fortunately, through social media and great a great following I was able to rise back up. After a divorce, loss of home investments, and business challenges in 2006, it has been a personal goal to help others not give up and dream big. That when things get rough you can get through it. No guts No glory. Our Instagram, Facebook, and Twitter are @unitynails (quick links are at the end of this article.)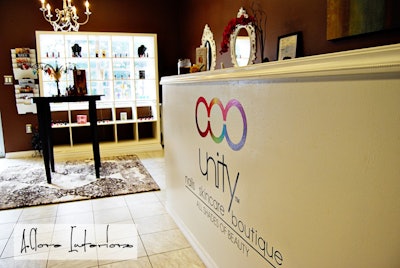 NP: What's your "specialty" as an Educator? What do you want other techs to know?
JP: Personally there is nothing I don't love about teaching. Basically through all of my mistakes, whether it is business, nail application, people skills, my goal is to teach others what is right and what works so that they can "get it" long before I did. I aim to share and to teach all the things that I wish someone would have taught me when I was starting out. What makes you stand out? That is what a tech has to ask herself.
NP: What's your favorite technique?
JP: The techniques I use the most are what my guests love the most. OPI techniques are the absolute best. That is why we/OPI are number one! I try to mirror that in my business and my teachings.
NP: What do you think best prepped you be an OPI Educator?
JP: Experience and OPI's Spokesperson and Educator Joey Brown, who taught me how teach others. Being a small business owner as well, through the challenges and trying times. I also taught at a modeling agency and beauty school. It's important to get to know your students to seek what it is that they need help with.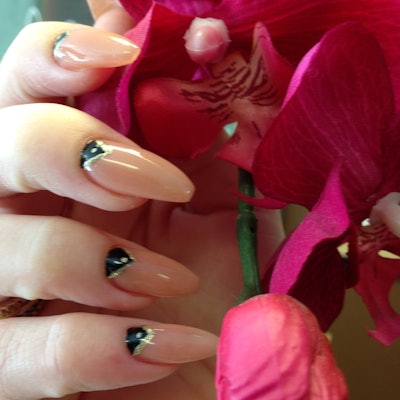 NP: How does a new tech get to where you are today?
JP: Education. Education. Education. Going to shows worldwide.  Staying current with all the latest products and techniques. Like Apple, I call it "updating your mental apps." It is crucial to maintain a line of communication with guests who come to your salon. When I travel, I research by going to other salons. Every idea is derived from something. Research.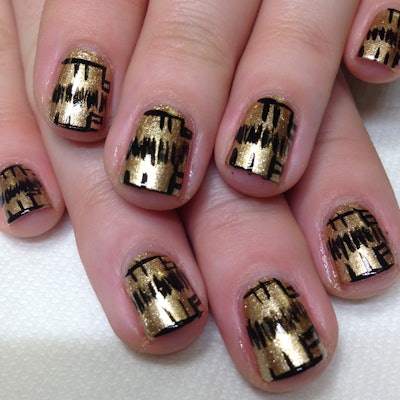 NP: How did you get started as an Educator?
JP: After a tough period in my life I decided to make some calls and expand my wings. I speak few languages, I love people, and I thought, "why not reach out to the world's greatest nail company?" I made some calls and found out they had an opening, so I traveled a few hours and met with someone who then tested my work. That's where it started. I always new I wanted to help others do what they love. That is truly my passion.
NP: What's the one thing you wish all nail techs knew?
JP: I want all nail techs to know that if you love doing nails DO NOT GIVE UP. Find a mentor. Ask for help and try hard. Nothing comes easy. Watch videos and surround yourself around people that want to SOAR in life. Find your favorite thing to do and focus on it. There are ways to learn for free when you are starting out. Also, don't be afraid try new systems or new techniques. After all, that's the beauty about nails. They are noncommittal. You can change them again and again.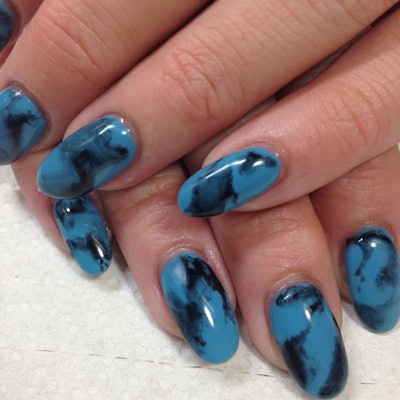 NP: What else would you like to accomplish in the nail industry?
JP: I want to continue to teach and collaborate with OPI and continue to be HSN's On Air Nail Expert for OPI. I would love to travel more in the future and open doors in other parts of the world. Spread awareness of sanitation, teaching the perfection of technique, teaching creativity through nail art, and showing the world how a nail tech not only "touches a client's hand but how clients have touched us." Every amazing person that we work with makes us who we are. They did for me anyway. A book is possibly in the future on technique, people skills, and business. Maybe a few memoirs of a few AMAZING people I have had the honor of pampering.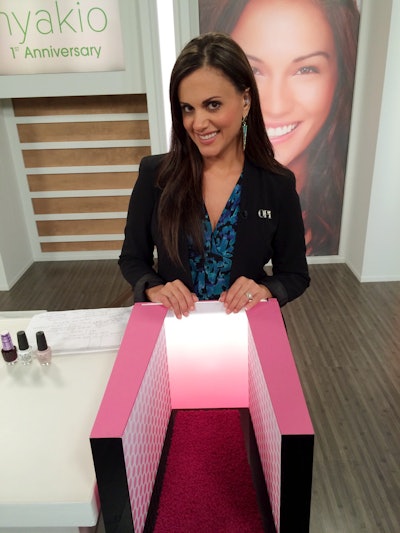 Check out Jeany's salon online:
Instagram: @unitynails
Twitter: @unitynails
Facebook: facebook.com/UnityNailsAndSkincare
[Images: Jeany Perez]