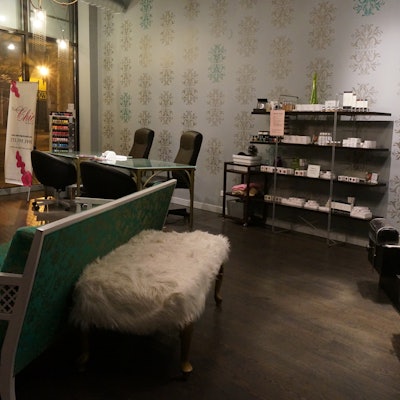 Naturally Chic Nails takes pride in providing clients with a natural, healthy and relaxing visit. They do not reuse any of our files, pumice or buffers. In fact, clients are able to take the tools home with them. Many of their products are vegan and they make our own scrubs and salt soaks. Owner Demi Moore elaborates on what makes her salon unique:
DISTINCTION
We do our pedicure soaks in vinegar and Epsom salt so clients can relax, disinfect and detox, and our pedicure tubs do not have jets, so we can keep things clean and sanitized. In addition, our manicures are waterless because we want to keep our client's hands well-hydrated. We also offer spray tanning and reflexology.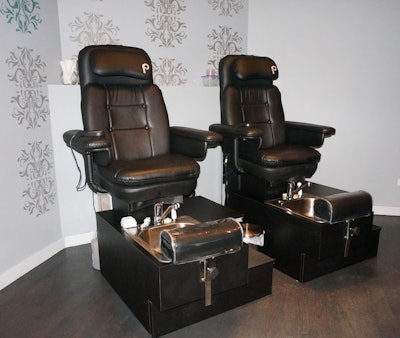 IN-DEMAND SERVICE
Our Gelish No Chip Manicure is our most popular service. Priced at $35, it starts with a regular dry manicure. Then, the client washes her hands with our Naturally Chic Scrub to give her skin the moisture it needs. We then apply her choice of Gelish color (we have over 90 colors),  followed by a hand massage.
THE LOOK
Vintage, chic, and intimate. We only take care of two clients at a time which allows us to build relationships.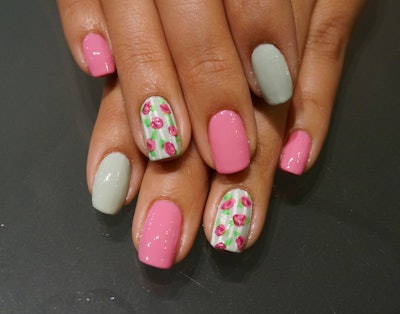 THE GOODS
We use Zoya polish because it's vegan and long lasting. We also use Gelish polish because their product wears so well. Additionally, we carry vegan Hempz lotion and we make our own product line, dubbed Naturally Chic, which includes scrubs, salt soaks, cuticle oils and bath bombs. On the retail side, we sell Zoya polish, Hempz lotion, and our Naturally Chic products. Our best seller is our Naturally Chic Scrub in Lavender or Lemongrass.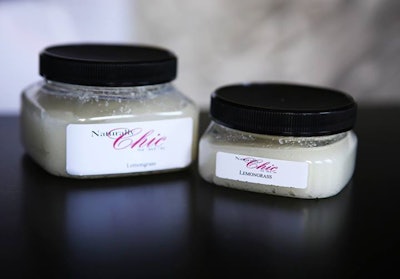 THE CLIENTELE
We cater mostly to women in their late 20s and early 30s. Plus, about 20 percent of our clientele is male. Per visit, clients typically spend $35 – $75 . Once a month we do Mimosa Sundays and the event has turned into a party for our clients. They like to come in groups and we all have a great time.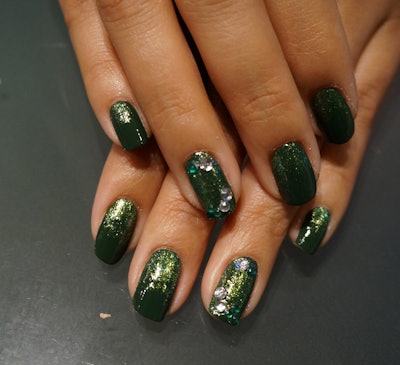 SOCIAL MEDIA
On Facebook, we post our monthly or weekly specials, current openings, pictures and event information. (Clients also use Facebook to book appointments with us.) Plus, we do an email blast once a month to let clients know about our specials and events. We use Instagram and Twitter to post pictures and we have online store on Etsy called NaturallyChicBody. On Etsy, people can see our products and they can order custom labels for special events as party favors.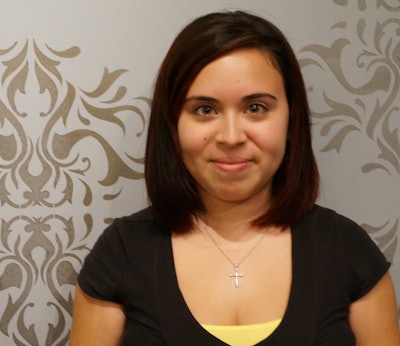 Naturally Chic owner Demi Moore has been in the industry since she was 16-years-old. "I have always had a passion for nails and spa services," says Moore.
PRAISE
The best compliment I've received is that I'm dedicated to my business and I make my clients feel appreciated.
ADVICE
Let clients know that you respect them and that you value them choosing you!
Owner: Demi Moore
Year Opened: 2013
Address: 4668 N. Broadway Chicago, IL 60640
Phone Number: 773.744.3441
Hours of Operation: Mon., 10 a.m. – 2 p.m.; Tues., 12 p.m. – 6 p.m.; Wed. – Fri., 11 a.m. – 7 p.m.; Sat 10 a.m. – 5 p.m.
Website: naturallychicnails.com
Instagram: @naturallychicnails
Twitter: @NtrlyChicNails
[Images: Demi Moore]