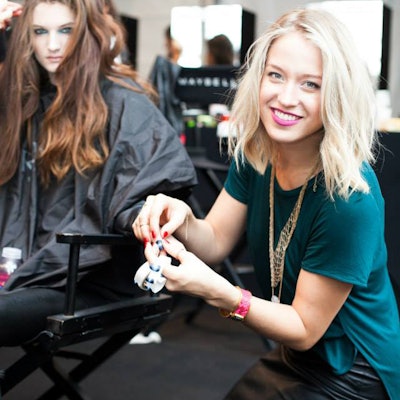 Meet Rita Remark, lead nail artist for Essie Canada!
What was your childhood ambition?
To star in musicals on Broadway.
I am inspired by…
Immersing myself in other cultures, as it helps me see things in new way. I then create designs and form ideas that are truly unique. Aside from that, when I seek nail art inspiration, I find it in everything from fine art and fashion to wallpaper, cartoons and deserts.
Who would you like to work with?
Lorde, because I love her aesthetic, and Beyoncé, because who wouldn't?
What is your proudest accomplishment?
Successfully turning my passion for nails into a career.
What are you most afraid of?
The ocean. Though I've faced and conquered this fear many times, somehow it still tends to get the best of me.
My favorite movies are…
Jurassic Park and Moonrise Kingdom.
My favorite type of food is…
Thai. I spent a month in Thailand two years ago and I'm constantly seeking my next favourite Thai restaurant.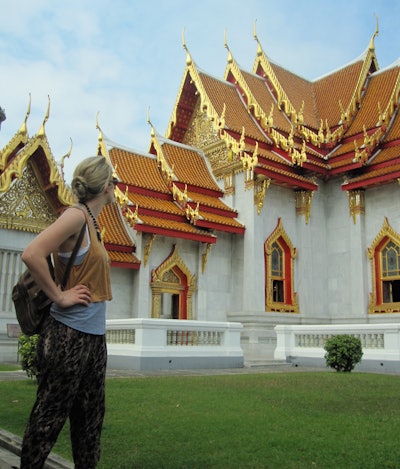 Remark in Thailand
What's your guilty pleasure?
Karaoke!
I can't discuss nails without…
Talking about my love of nail color! I've always been a polish collector and, luckily, now I get to do it professionally.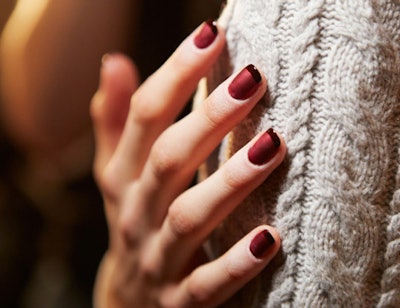 A design she did for Fashion Week
[Images: Rita Remark]