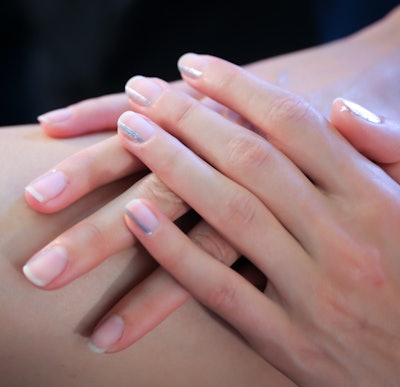 OPI partnered with Dion Lee to create a striking nail look for the designer's Spring/Summer 2015 runway show at Hosfelt Gallery. On trend for spring, lead nail artist Miss Pop played with negative space to create a bold nail look featuring a thick stripe of metallic along one side of each nail. Light reflectors were the inspiration for the metallic stripe, providing little flashes of light to catch the eye.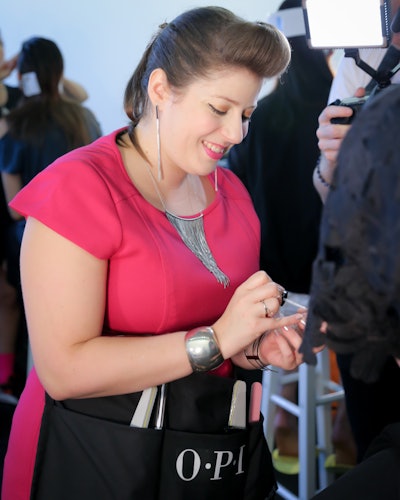 My Signature, a lacquer created in partnership with Coca-Cola, picked up the collection's metallic fabrics, while the contrast of sheer nail to silver complemented the collection's contrast of fabric textures and colors. 
Each model's hands were painted with one coat of Base Coat to start. One vertical stripe was painted on the outside side of each nail with two coats of My Signature is DC, and the look was completed with Matte Top Coat.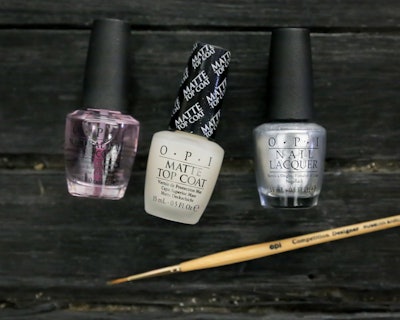 The look for the toes was the new nude – Matte Top Coat. OPI Flex 220/280 buffer was used to lightly buff nails, and then Matte Top Coat was applied to provide a polished, powdery finish.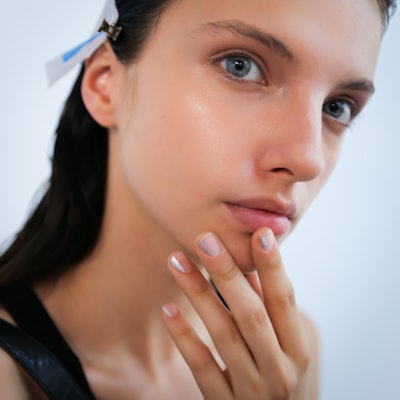 [Images: OPI]