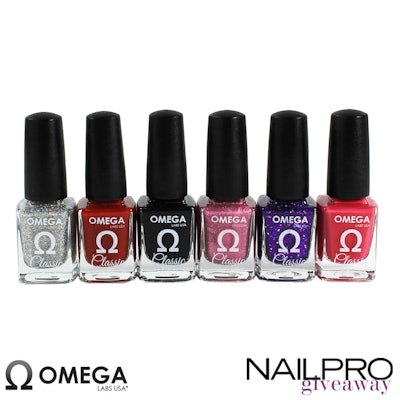 Win the OmegaLabs USA Classics collection!
5 lucky winners will win the entire Classics collections from OmegaLabs USA! This set of basic crèmes and fun glitters will be essential to your setup.
HURRY! Contest ends Sunday, September 14, 2014 at midnight Pacific Time!? Due to mail regulations, the giveaway will be limited to entrants in the United States.
[Images: OmegaLabs USA]