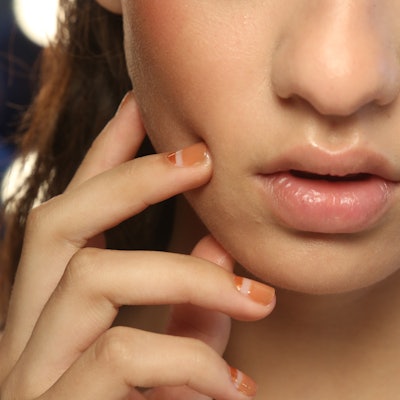 Negative space is just as important as color in today's world – as shown by the Creatures of Comfort show for New York Fashion Week Spring/Summer 2015. There were two main looks on nails, both created with Zoya nail polish by lead nail tech Alicia Torello.
"The Midi," our absolute favorite from the presentation divides the nail into three distinct sections. The section closest to the cuticle was painted with Penny, while the free edge was polished in Flowie. The space between the two was left blank, like a bare midriff.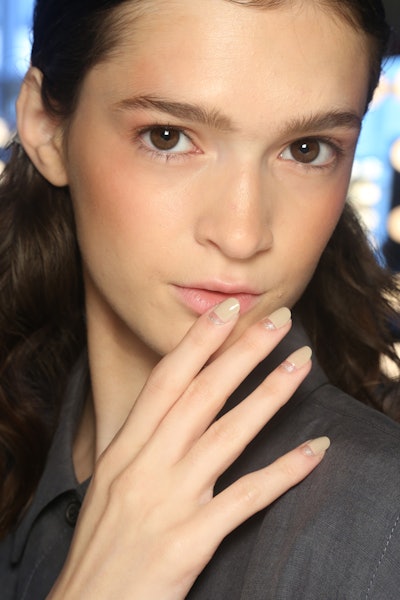 The second, pixie-like, look utilized two coats of the sparkly Tomoko on the lunula of the nail and Farah on the rest of the tip. The secret to the look? Make sure to leave a small gap between the two polishes so the design doesn't look overdone.
Finish off either look with Armor Top Coat!
[Images: Zoya]