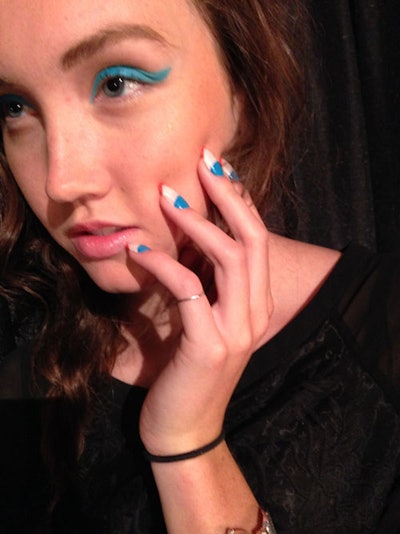 Cuccio Colour kicked off Mercedes Benz Fashion Week by doing nails for the Cute Circuit Spring/Summer 2015 presentation.
Celebrity manicurist Gina Eppolito and her team created a fun, colorful twist on the French manicure using Cuccio Colour's St Bart's in a Bottle, Tahitian Villa and a custom blended orange. The end result was a pretty, striped polish look that perfectly complemented the Cute Circuit collection.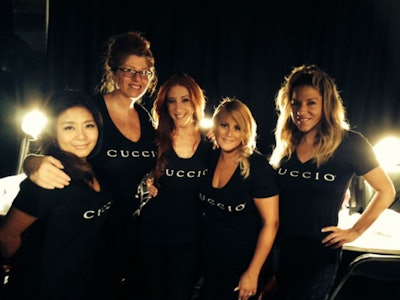 Celebrity manicurist Gina Eppolito began working on the nails days before the show began Thursday by mounting approximately 200 individual almond shaped tips to boards using sticky putty adhesive. She used Cuccio Colour's Cupid in Capri as the first coat then followed using Tahitian Villa for an iridescent pearl hue that was the center of the manicure. The half moon at the cuticle was over exaggerated using St Bart's in a Bottle and the free edge was finished off in a custom formulated orange that Cuccio Colour created especially for the Cute Circuit show.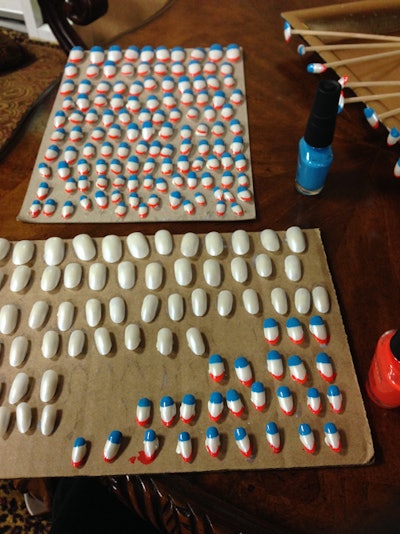 The toes, visible in open toe flat sandals, were polished during backstage prep with one coat of Cupid in Capri and one coat of Tahitian Villa for a white iridescent finish. The High Gloss Top Coat and Quick Dry Drops, both from Cuccio Nail Solutions, were applied to complete the look.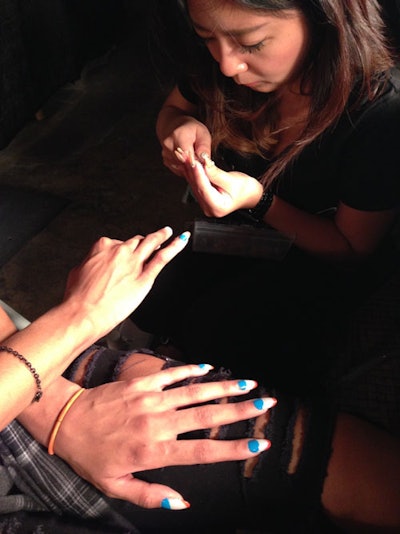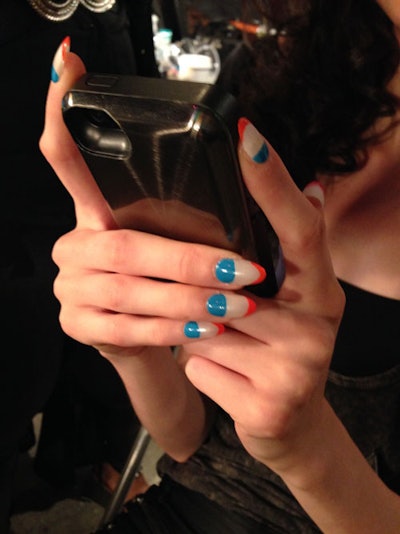 [Images courtesy of 116 Media]