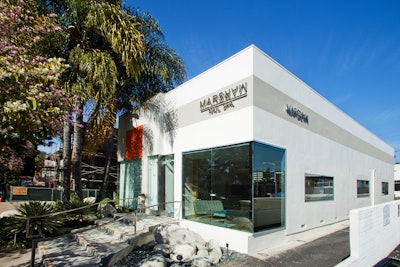 Meet MARS the Salon in West Hollywood, which provides elite nail treatments and client services by practicing Japanese hospitality and craftsmanship. The Japanese custom of "treasuring every encounter" is extended to all guests.
THE LOOK
Each guest is escorted to a private suite complete with a comfortable lounge chair, flat screen T.V. and top of the line headphones. Our private treatment rooms are designed to cater to the individual preference of each guest.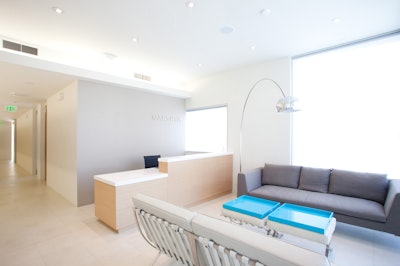 IN-DEMAND SERVICE
The most popular service is a pampering gel manicure. It includes cuticle care, a seasonal scrub, refreshing mask and 15-minute hand massage as well as a polish application. Depending on the complexity of the nail art, the service can take an hour, or up to two and one half hours. The price of the service is $80, with each additional nail design priced at .50 and up. If the nail art is intricate or contains a lot of stones, etc., the price can reach $150.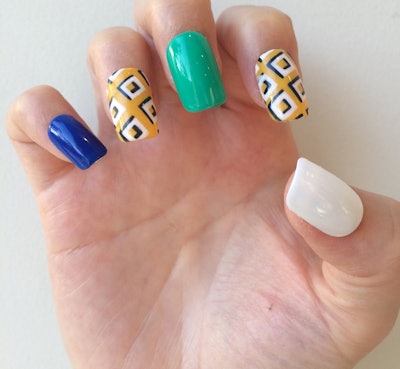 INSPIRATION
We are inspired by the runway shows during New York, London and Paris fashion weeks. We then emulate the colors and prints and transform them into nail art designs.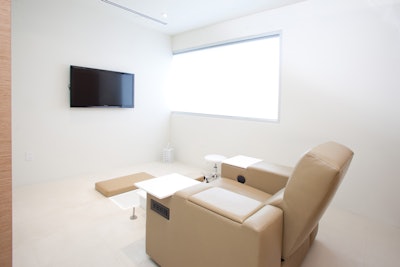 THE GOODS
Chanel, OPI and NailTek products are used for their reliable results. Their best-selling retail product is the MARS cuticle oil.
THE CLIENTELE
MARS the Salon has a very wide range of clientele. Our clients include young, working females, established career women and teenagers. Additionally, about 15 percent of the clientele is male. On a typical visit, clients spend $80 – $150.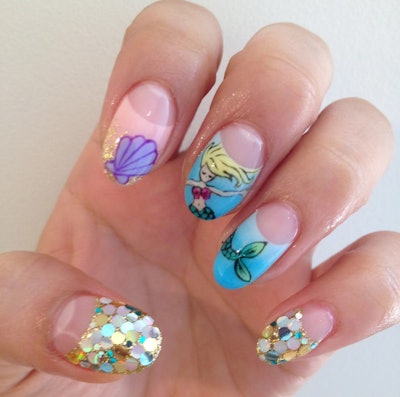 SOCIAL MEDIA
Instagram is our most popular social media site. We are still building followers, but it is important for people on Instagram to see the pride we take in the detail of our work and the range of designs we can do. Social media is everything these days, so it's important that we showcase Mars the Salon through these channels. We use Facebook, Twitter and Foursquare to promote one-of-a-kind nail designs and the luxurious services at MARS. In fact, we often get new clients visiting the salon after a new photo is posted or a client tags the salon in a post.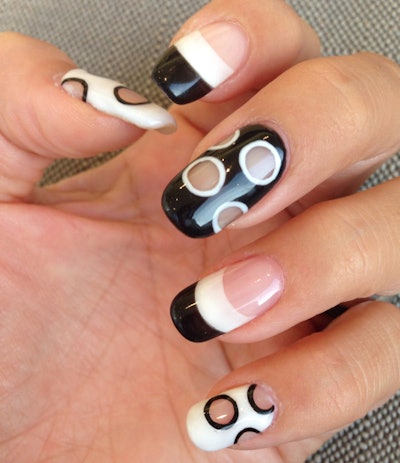 PRAISE
The best compliment MARS has received is that the salon values each and every customer. Plus,  the care and service provided encourages guests to indulge in the ultimate pampering experience.  
ADVICE
On any given day, the quality of services over the quantity of patrons is what truly matters.
 
Salon Name: MARS The Salon Los Angeles
Owner: Hiroko Fujikawa Mori
Year Opened: 2012
Address: 606 Westmount Drive, West Hollywood, CA 90069
Phone Number: 310.652.0930
Hours of Operation: Wednesday and Saturday 10 a.m. – 7 p.m., Thursday and Friday 10 a.m. – 8 p.m., Sunday 11 a.m. – 5 p.m.
Website: mars-salon.com
Instagram: @marsthesalon
[Images: MARS the Salon]