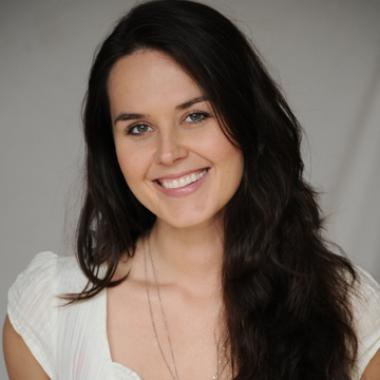 This LA-based celebrity manicurist travels around the world—and around Hollywood—to cater to the nails of the biggest names in the entertainment industry. She gives NAILPRO a sneak-peek into her action-packed schedule!
Date: October 5, 2009—Monday
 
9:00 a.m. Wake Up!
I wake up and start my day with a relaxing morning at the house. My first job is to do Britney Spears' nails for her new video, but I don't have to be on the set until 11:00 a.m. I never eat breakfast on the morning of a video shoot because there's always catering on the set.
 
11:00 a.m.
Get in the Car
I receive a call that the video is pushed back until 11:30 a.m., so I don't have to jump in my car until 11:00. I keep all of my nail equipment, polishes, Minx, rhinestones, etc., in my car at all times because I never know when I'll have to go somewhere at the last minute. I could be out at dinner and someone will call me to do their nails at 10:00 p.m. that night—when I won't have time to go home—so it's always best to be prepared. You never know what the day will bring!
 
11:30 a.m.
Britney Spears Music Video
We are shooting at a studio in West Hollywood. I arrive on the set and do what's called a "drive on," which means I unload all of my equipment on the lot near the set and then park offsite. I'm really lucky because a production assistant takes my car, so I just unload and I'm ready for action. I speak to the stylist and video director, and Britney's stylist wants her to wear Minx on her nails. I bring out my Minx deigns and they pick out the styles that they like best. It's so cool to have people ask for Minx! Just last year, I had to convince people to look at these really cool new nail coatings. Then after a few months, people began to ask, "Do you do those gold and silver shiny nail things?" They were also commonly referred to as "Beyoncé" nails. Now one year later, people say, "I want Minx!"
 
12:30 p.m.
On Set with Britney
I'm still at the set, but it turns out that Britney doesn't want her nails done at all. The stylist is disappointed, so I put a set of Minx on a set of artificial nails; they're silver lightning Minx with black fishnet. The stylist wants to pop them on later in the day, but it doesn't look like that's going to happen. I suggest that next time, it'll be less hectic if I prep Britney's nails the day before a shoot and just come on set to do minor repairs.
 
3:30 p.m.
Avril Lavigne's House
I leave the Britney Spears set and drive to singer Avril Lavigne's house. Avril and her manager come out to the porch when I pull up, and I'm excited to show them the customized Minx nails that I had the company make for her. Avril requested a variety of skull and crossbones designs. The skull and crossbones are Avril's trademark. Today Avril is getting her nails done to prepare for the holiday campaign shoot she's doing the next day for her Abbey Dawn clothing line. Minx has a few skull designs available online, but I like to give my celebrity clients something customized that no one else has. I have a variety of new Minx designs to show Avril, including skull and crossbones in black and white as well as black and silver; multiple skulls in a close-knit design; a scary skull with no bottom jaw; and silver black widow spiders on a black background. Avril says the designs are "cool" and selects the black skull and crossbones on silver. The funny part is that when I walked through her front door, her welcome mat has the exact same design, so I knew it would be a hit! I set up at her bar area next to the kitchen and Minx her nails, putting a gel overlay on top to extend the wear time. Even before I finish, Avril is setting aside the designs she wants for our next appointment, so I definitely have a satisfied client!
5:30 p.m.
On the Road
I finish at Avril's earlier than I had hoped because she doesn't need her toes done, so I hop in the car with plenty of time to drive to Huntington Beach.
7:00 p.m.
Jenna Jameson's House
I arrive at Jenna Jameson's house, and she's in the middle of doing a fashion show for her boyfriend—UFC fighter Tito Ortiz. Meanwhile, her assistant Shana is trying to select an outfit for her upcoming trip. Jenna is leaving for a very important interview the next day, and she already had the camera crew come to her house the day before to tape part of the interview. They want to show how Jenna has made the transition from adult film star to a committed, loving mother of twin boys. She's now a bona fide "mommy blogger," adding a whole new following to her already huge fan base. During the taping the day before, the cameraman kept asking Jenna, "Wow, what's on your nails?" Jenna was wearing black and white checker Minx on her toes, and black with multicolored zig-zags over silver Minx on her fingers, so she knew that she wanted to wear Minx again for her television appearance. I set up to do Jenna's nails in her living room. I've been doing her nails for four years now, so we are very comfortable together. Jenna loves color, and she loves wild and unusual designs, so I show her some extra designs that Minx made for the Alexander McQueen show in Paris last October. They include a design of a close-up peacock feather that is teal with a feathery look, and toward the end becomes lighter, which Jenna chooses for her toes. For her fingers, she picks a design with blues and yellows that look like an Agate stone sliced down the center, showing all the layers. Jenna blogs about it on her website a couple of days later, saying:
 
"I have gotten MANY emails concerning my nails. Even though I am uber-exhausted, I felt the need for a quicky blog about my obsession concerning my nails. I have been getting Minx done on my natural nails for quite a long time now and I LOVE IT!!! This is a really fun option for mommies that have their hands in and out of water (washing bottles and dishes). It lasts a lot longer than a regular old manicure and NEVER chips! I always have gel applied over the top to ensure it staying put. Now, this technique isn't practiced everywhere but its certainly worth asking your nail tech to get certified in Minx technology! This week, my girl applied a really fun design that looks like a universe—or maybe a rock crystal—so insanely cute (and it matched my dress I wore for an interview today). Minx has SO many beautiful and FUN designs, check it out."
Jenna enjoys watching Dancing with the Stars, so it's on television while I do her nails. Just before I leave for my next client—Paula Abdul—I see Paula being interviewed, sitting in the audience! Since there's a three hour time lag from taping to airing in L.A., Paula has gone from the show to dinner with friends, and then calls to tell me to come on over to her house! I leave Jenna's at around 10:00 p.m. to go to see my last client of the day.
10:00 p.m.
On the Road Again
More driving! Getting a bit tired…
 
11:15 p.m.
Paula Abdul's House
I arrive at Paula Abdul's house and her assistant is there, but he soon leaves and it's just the two of us. I set up to do Paula's nails in her bedroom and think she wants to do something new, but in fact she just wants me to touch up her fingers and toes. I had Minxed Paula's nails the week before with a very special design. She was planning to attend Simon Cowell's 50th birthday party in London, so Minx created "SimoMinx" designs, which she's still wearing today. On each of Paula's toes is a photo of Simon's head with an orange background. For her fingers, Minx created a design of many tiny Simon faces facing different directions. It's hilarious! I had recommended that design for her fingers, because if she is photographed from any distance, it looks like she's wearing a dark nail color with some kind of design, but close up you see all his little faces looking back at you! As it turns out, Paula didn't end up going to his birthday party because she wasn't feeling well, but this week she's headed to London and plans to see him, so I just touched her up, which is very easy and fast because the Minx is still in great shape. I leave Paula's home around midnight.
 
12:30 a.m.
Home Sweet Home
Of all the appointments I had today, Paula lives the closest to me and I'm so grateful because it's late. But my day isn't over; I have to leave by noon tomorrow to catch a flight to Germany and there's still packing to do. Rihanna has asked me to meet her in Berlin where she's shooting all the packaging and promotional materials for her next album, and she wants me to do her nails. It's all in a day's work; now I'm off to pack all of my nail supplies!