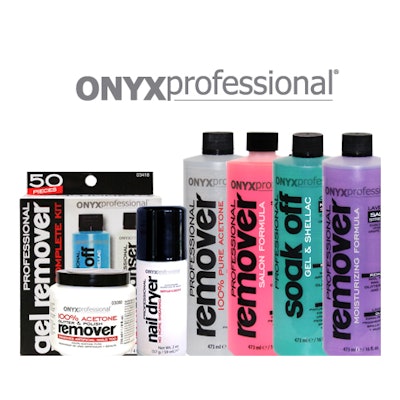 Win the Onyx Brands Best Sellers Collection!
Two lucky winners will score the Best Sellers Collection from Onyx Brands, which includes:
16oz 100% Pure Acetone
16oz Moisturizing Formula
16oz Soak Off Gel & Shellac Formula
16oz Salon Formula
8oz Glitter & Polish Remover Jar
Nail Dryer Spray
Gel Remover Kit (4oz Soak off, 4oz Cleanser Prep, 20 Foil Wraps, 6 Sanding Blocks and 20 salon wipes)
HURRY! Contest ends Sunday, July 13th at midnight Pacific Time!?
Due to mail regulations, the giveaway will be limited to entrants in the United States.