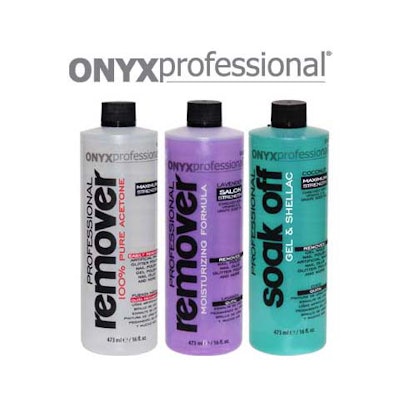 Win Onyx Professional Removers!
Two lucky winners will each score a bundle of Onyx Professional removers, including:
16oz 100% Pure Acetone
16oz Moisturizing Formula
16oz Soak Off Gel & Shellac Formula
HURRY! Contest ends Sunday, May 11th at midnight Pacific Time!?
Due to mail regulations, the giveaway will be limited to entrants in the United States.