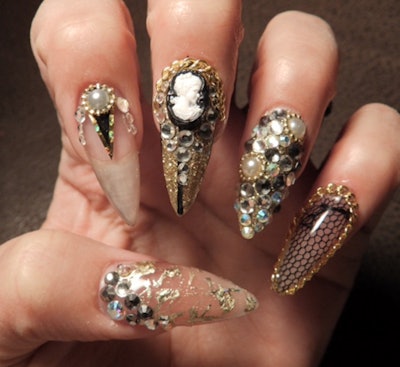 Teena Olsen, owner of The Nail Studio by T.O., has a commitment that sets her salon apart from many others. She's truly passionate about nail art and strives to offer clients completely personalized services, providing them with the highest quality nail care and unique nail art that suits their personal style… that they simply can't get anywhere else.
The Look
I wanted to keep the design simple using a tone on tone color scheme with pops of color throughout the space. The furniture layout was key in creating a good flow and keeping the room feeling spacious. Metallic silver accents and the use of velvet on the drapery and upholstery added the feel of luxury and elegance.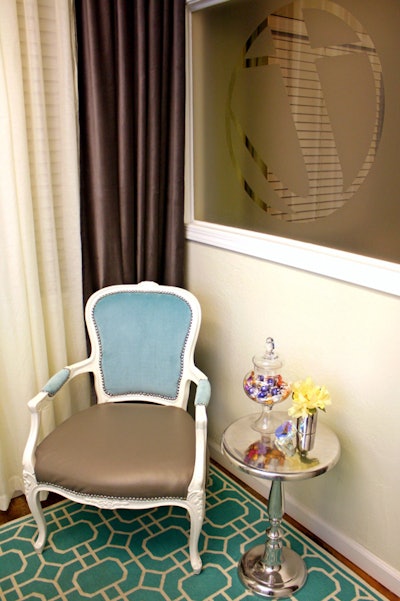 In-Demand Service
My most popular service is my gel polish manicure with one of a kind nail art. During the manicure I consult with my client and figure out what her nail needs are: Are her nails recovering from nail beds damaged from other nail techs, does she want to grow her nails to a certain length? After determining her needs, I help restore and maintain her natural nails. My clients pride themselves with having fashion-forward nails that set them apart from their friends or co-workers.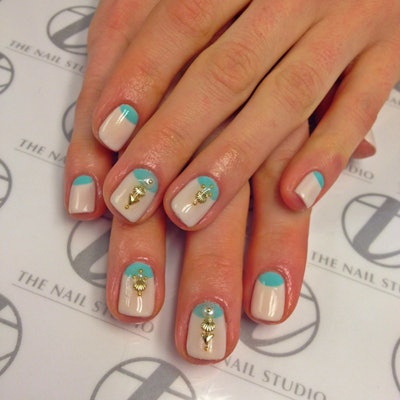 The Goods
I use mostly Le Chat Perfect Match and Nobility gel polishes, Gelish and Young Nails mani-Q. After testing several brands of gel polishes, my favorite is Le Chat Perfect Match; the consistency is just right and the color always covers well. I also use Young Nails Protein Bond with all of my services. For clients who need extra strength added to their natural nails, I apply a couple of coats of Young Nails mani-Q as a base. Because I only opened four months ago, I have not chosen any products to retail at this time.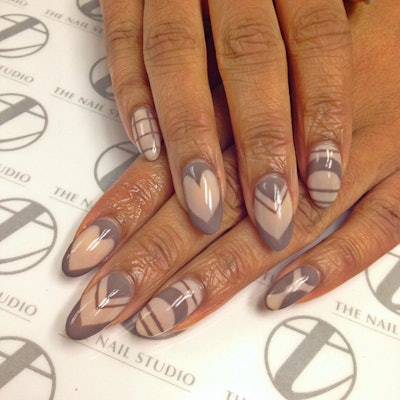 Goal
If time and money weren't an issue, I would love to travel all over the world and study under industry leading nail artists and learn their techniques and tricks of the trade. I frequently find inspiration for nail art in fashion, nature and architecture, so spending time in new places would be incredibly inspirational for me.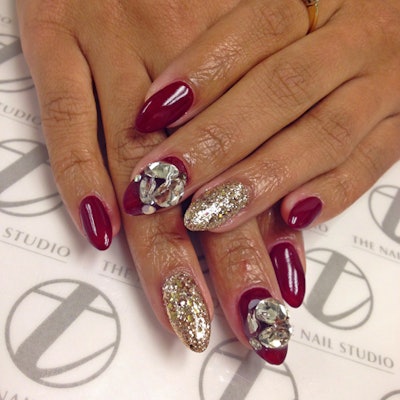 Inspiration
I often find myself inspired by the Japanese nail artists. Their attention to every detail and hand drawn nail art always inspires me to try new techniques or play with textures and color combinations. Some of my favorite artists to follow on Instagram are @britneytokyo, @clarahnails and @glamsusie.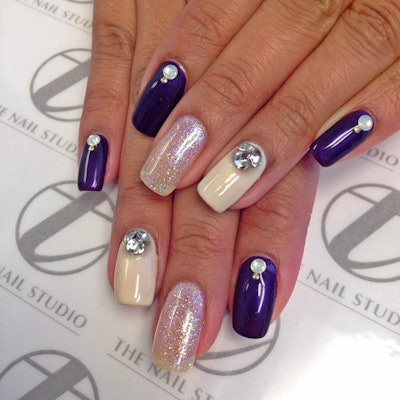 Social Media
I have been using Instagram and Tumblr for the past two years to share my nail art. I have had an amazing amount of exposure from Instagram and love getting feedback from other nail techs from all over the globe. It is such a great way to network with other people in the industry and attract new clients.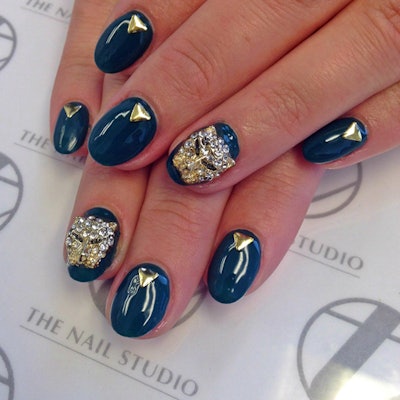 Praise
It is such a compliment when I receive recognition for my work on either clients or myself. Recently someone asked if I was "Tee__Ohh from Instagram," and it really made me proud. Many of my clients' manicures have also been recognized and are asked if I did their nails. Since I truly love nail art and this field, it feels really great to have my signature style recognized and enjoyed by others.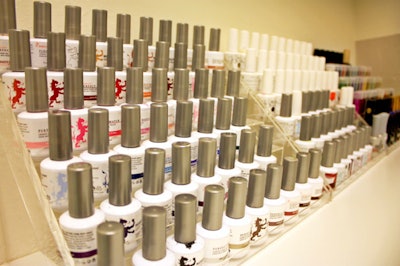 Advice
The field of nails and nail art is constantly changing with fashion, seasons and the latest trends in culture, so in order for to be successful and remain relevant, it is incredibly important to keep learning and honing the craft and to stay up-to-date on the latest fashion and cultural trends so that you can best serve your clients. From what I've seen, clients that want nail art are fashion-conscious and fashion-forward people, so they will always be looking to the next new big thing. It is our job, as nail salon owners and technicians, to provide what our clients are looking for.
 
Salon Name: The Nail Studio by T.O.
Owner: Teena Olsen
Year Opened: October 2013
Address: 1719 Professional Drive, Sacramento, CA 95825
Phone Number: 510.685.1864
Hours of Operation: Wed.-Sat., 11-8
Website: teenails.tumblr.com
[Images: Teena Olsen]