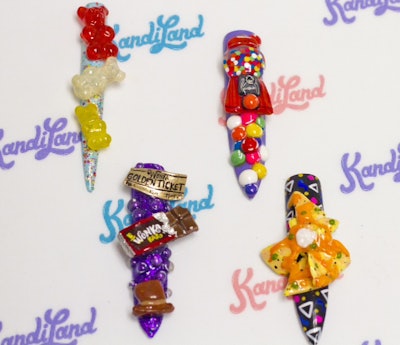 KandiLand Nail Art Studio's claim to fame is being the first nail art studio in Long Beach — meaning they specialize in design and use only the best products in their salon. Learn more about them below!
The Look
The salon décor is white but there are statement pieces: chairs and a multi-colored room with stripes to depict a more adult atmosphere. I wanted to have color as the name KandiLand automatically takes you on a colorful daydream of the girl version of Willy Wonka.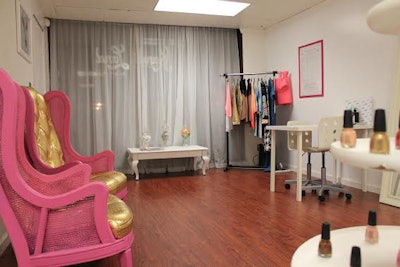 In-Demand Services
Our most popular service is nail art, of course! I like creating nail designs that are outside of the box. Paying attention to detail is what I'm known for.
The Goods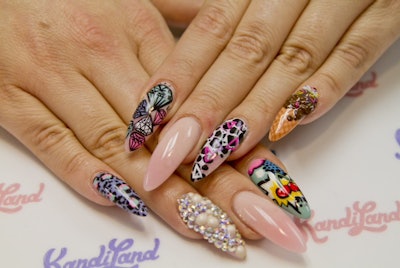 I use Charisma Nail Innovations by Lysa Comfort. [The line] includes the best acrylic monomer and polymer that I've ever used. Lysa spent a lot of time perfecting her line and it shows through my work. For gel I used Calgel and Bio Sculpture. These gels have organic properties that help strengthen and grow nails. My two favorite polish brands to use in the salon are China Glaze and the Bernadette Thompson Collection.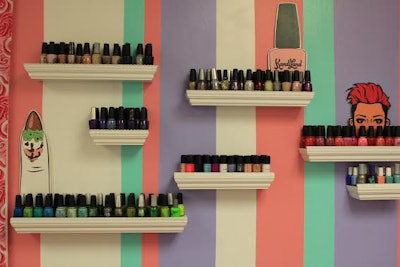 Wish
If time and money weren't an issue, I would add more fun furniture and fill the walls with beautiful pictures. I'd also knock down a wall in my salon and add more nail desks so that I could hire more people waiting to pursue their dreams in the nail industry. I'd also have every product on the market so that I would never have to tell a client, "I'm sorry, I don't have that."

Inspiration
Lysa Comfort is one of the top nail educators in the world and I've learned so much from her in such little time. Bernadette Thompson is also someone that I admire. She's been in the nail game for more than 21 years and she's doing/done everything I want to do.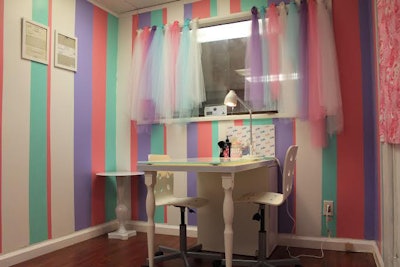 Retail
I sell the Bernadette Thompson nail polish collection and I also have a clothing rack where I sell Deelish clothes (shopdeelish.com). The owner of Deelish is my friend and we'll often buy clothes that I've picked out to sell in my shop. I have a funky style and I graduated from the Fashion Institute of Design & Merchandising (FIDM), so I like to incorporate my degree with my salon.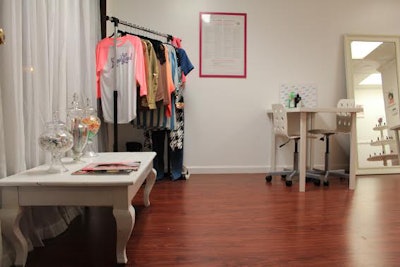 Social Media
I have a very high following on Instagram, and 90 percent of my clients came from there. Before I opened KandiLand, I never had business cards. I've always seemed to attract clients on social media or by word of mouth.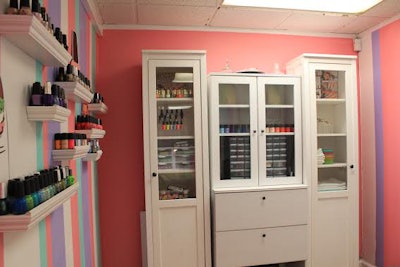 Praise
The best compliment I've received is, "I'm never going anywhere else!"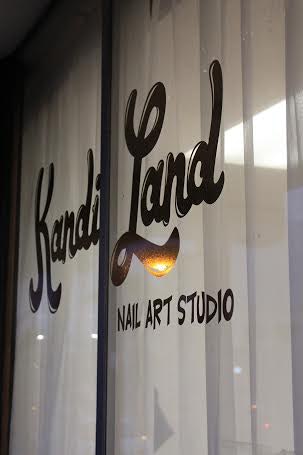 Tips
Never be discouraged. It may be hard in the beginning, but so worth it in the end, and if you can do it, go for it!
KandiLand Nail Art Studio
Owner: Kandi Rivera-Banks
Year Opened: 2013
Address: 1032 Redondo Ave #A Long Beach, CA 90804
Phone Number: 562-987-1600
Hours of Operation: Sun.10 a.m.-3 p.m., Tue.-Fri. 9:30 a.m.-6 p.m., Sat. 10 a.m.-5 p.m.
Website: styleseat.com/kandibanks
Instagram: @KandiYamz
[Images: KandiLand Nail Art Studio]