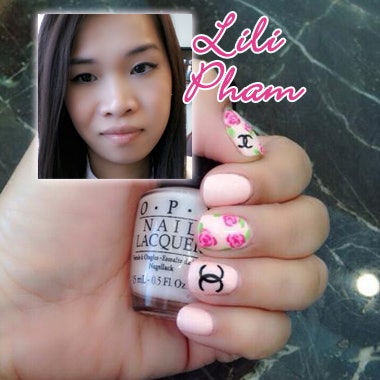 Welcome to NAILPRO's Nailed Down! where we "nail down" nail artists and technicians from our User Galleries and get to know them and their amazing work!
This week we visit Houston, Texas.
Meet Lili Pham:
Where do you work?
Aloha Nails & Spa.
How would you describe yourself?
I love to paint. Nail designs are my favorite to do when it comes to being creative. 🙂
How did you get started in the nail industry?
I didn't like it at first. However, I got inspired by my boss' art work. (My boss is also my sister!)
What/Who inspires your work?
My boss, Tracey Phan.
Are there any tool(s) you can't live without?
My little nail art bottles.
What is your favorite technique/style?
I love animal print and am completely obsessed.
What s your craziest/funniest nail story?
I love to get designs on my toes. Whenever I do my own toes, all of my customers come in and ask to get whatever I have on my toes done on them so they can be like me (twinzie). 🙂
You can find Lili Pham on the web:
In the NAILPRO User Gallery: Aloha Nails in Tomball, TX
Facebook: Aloha Nails
Click here for more Nailed Down! interviews »
Would you like to be featured in NAILED DOWN? Post images of your nail art to our User Gallery. We'll be highlighting outstanding artists based on those submissions! (minimum six pictures to qualify for consideration) NAILPRO reserves the right to edit submissions for length, grammar and clarity.