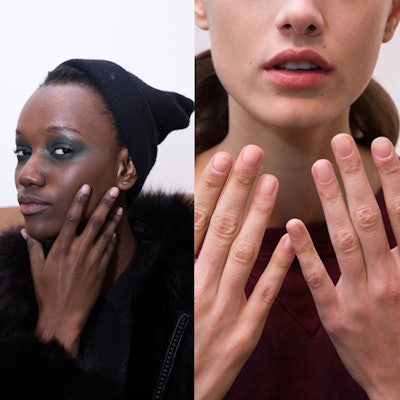 The look at Derek Lam's Fall/Winter presentation was sporty meets rustic – with boxy dresses and soft colors. To pair with the clean lines and hues of the collection, Jin Soon Choi manicured nails with a smooth, nude style that allowed the clothes to do the talking.
To try it yourself:
1. File and clean nails, removing all traces of polish.
2. Apply JINsoon Power Coat base coat to prep the nails.
3. To create warmth, apply one coat of JINsoon Nostalgia.
4. Next, layer one coat of JINsoon Muse for a warm, soft look.
5. Finish by applying a single coat of JINsoon Top Gloss.
[Images: JINSoon]