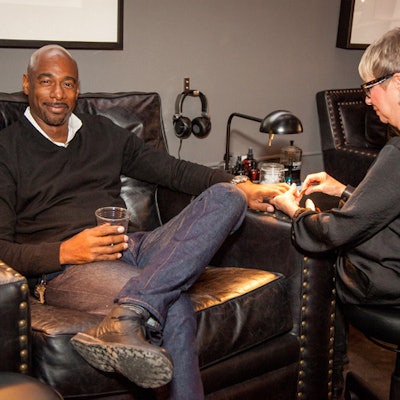 The garage no longer has to be the go-to hangout for men. West Hollywood's new HAMMER & NAILS, the first and only nail shop for guys, has already serviced NFL and NBA players, champion boxers, business men, and actors. See how the salon's owner, Michael Elliot, has carefully constructed the ultimate man cave and a welcoming, relaxing environment men want to visit.
The Look
The décor can best be defined as vintage meets sexy auto shop. The inspiration was this huge vintage "Auto" sign I saw on the wall of one of my favorite home furnishing stores (Cisco Home). The piece was weathered and bold, yet understated and elegant. I loved it. I knew that if I could create a nail shop where this Auto sign would look like it belongs, I'd have a place that looked like no other nail salon in the world.
In-Demand Service
Our most popular service is the HAMMER & NAILS Foot Repair Pedicure. It includes nail trimming, filing and shaping, cuticle oil and grooming, HAMMER & NAILS sea salt scrub, moisturizing, hot towel wrap, callus removal, paraffin treatment, therapeutic massage oil, six minute foot and leg massage, personal flat-screen TV and headphones and a complimentary beverage.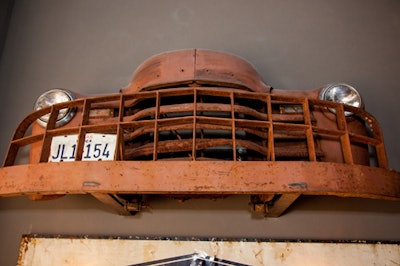 The Goods
We use SPA Organics Mandarin/Mango Sugar Scrub, SPA Organics Lemongrass/Green Tea Dead Sea Salt Scrub and SPA Organic Experience Massage Oil because of the natural ingredients. We also use single-use files, buffers and orange sticks in disposable sanitization pouches and disposable liners in our pedicure bowls.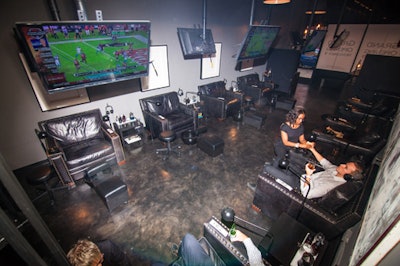 Inspiration
I intentionally tried not to take any examples from any other salons. I wanted this shop to be the antithesis of a salon. Other salons are terrific at what they do, but I want mine to be as different as can be.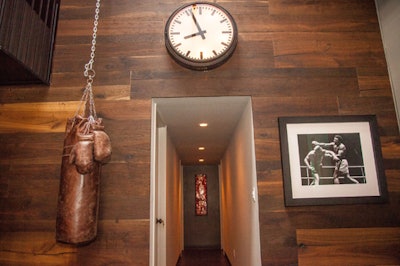 Social Media
We use social media organically. We post captivating articles, trending stories, news segments covering our shop, and salon updates. We allow our customers and potential customers to find and interact with us on Facebook and Twitter.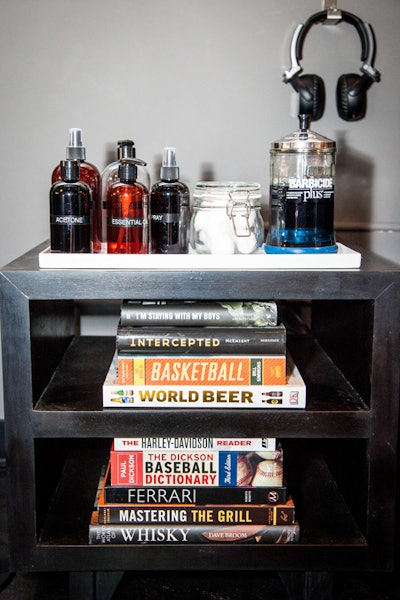 Praise
My best compliment was actually in the form of a question. About a month before HAMMER & NAILS opened, a female member of a cleaning crew I hired looked around and after about a minute, asked me what this place was. I chuckled. The fact that a woman didn't realize she was in a nail shop meant that I had achieved my objective, and I took it as the ultimate compliment.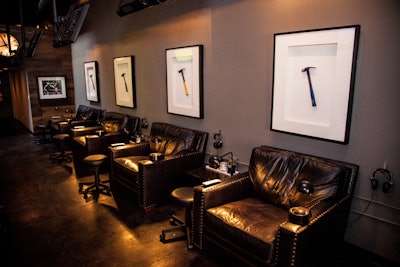 Advice
Don't underestimate the value and power of marketing and establishing your salon's brand.
Salon Name: HAMMER & NAILS
Owner: Michael Elliot
Year Opened: 2013
Address: 8257 Melrose Ave, Los Angeles
Phone Number: 323-302-5435
Hours of Operation: Mon.-Sat., 9 a.m. to 9 p.m.; Sun., 10 a.m. to 5 p.m.
Website: hammerandnails-salon.com
Facebook: facebook.com/HammerandNails.Salon
[Images: Michael Elliot/HAMMER & NAILS]