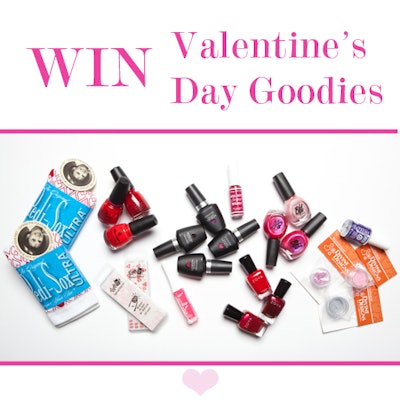 One winner will receive a swag bag of Valentine's Day goodies!
Get your arsenal of Valentine's Day polish, nail art products, and more ready for the upcoming holiday! Win this fun assortment, including: Pedi-Sox, red China Glaze polishes, That's It? heart decals, It's So Easy pink stripers, Cuccio Colour Veneer polishes, Zoya lacquers, Cacee BFE polishes, Backscratchers heart glitter and silver glitter, and Backscratchers Extreme Glaze Sealer.
HURRY! Contest ends Sunday, February 9th at midnight Pacific Time!?
Due to mail regulations, the giveaway will be limited to entrants in the United States.