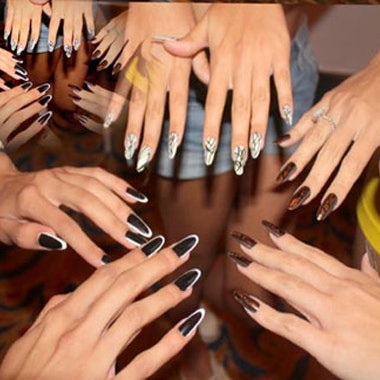 In an ongoing effort to ensure that every nail tech in the country knows the Cuccio name, educator Marilyn Garcia led her team in teaching attendees at the San Juan Beauty Show about Cuccio Veneer, Cuccio Colour and Cuccio Naturale. Held in November, the largest show in Puerto Rico attracted record numbers of attendees and exhibitors. In addition to offering products at show prices, the team was there doing demos and on hand to answer all questions from interested beauty professionals.
According to Garcia, "We have a wonderful team of educators that are working with me to get the Cuccio name out there. Step by step we will continue our hard work so that everyone in Puerto Rico understands the benefits of working with Cuccio."
In addition to participating in trade shows and classes, Garcia also works with designers during San Juan Moda (fashion week). All nails for designer Miriam Budet's collection shown in October were done by Garcia and her team using Cuccio Colour and Veneer.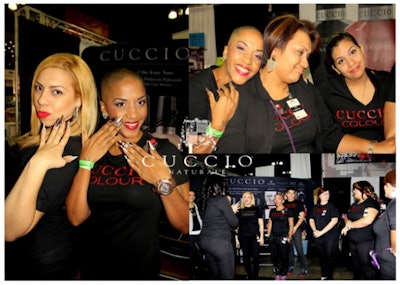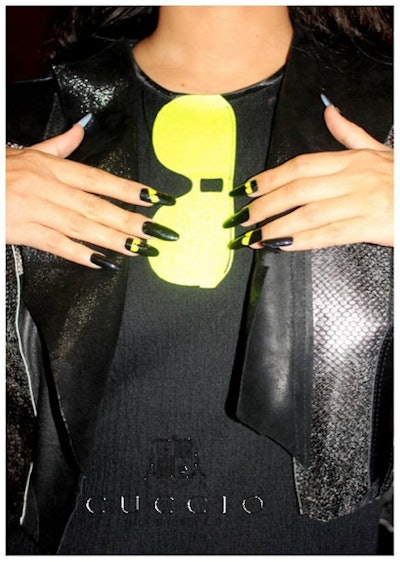 [Images courtesy of 116 Media]